In this article, I am going to discuss 13 best free reverse phone lookup services for 2019 which will help you get completely free reverse phone lookup with name, numbers, and addresses of the callers.  The mentioned services are in no particular order.
Let's start.
13 Best Free Reverse Phone Lookup Services for 2019
1. Truecaller
Website: https://www.truecaller.com/
Whenever it comes to tracing any unknown number, the Truecaller is considered to the best. It's one of the best free phone number lookup no charge service we have. The database of Truecaller is extremely huge and they have over 3 billion numbers stored in their database.
Truecaller is basically popular as the Android application but they have a web version as well, where any number can be located and identified in just a few seconds. If you have the Truecaller app installed on your phone, you don't even need to identify any number especially. Whenever you receive any unknown call on your phone, the Truecaller will identify the number itself and you will see the name of the caller on your phone screen as if the number was already saved on your phone book.
Overall, Truecaller is the best and most popular free reverse phone lookup you can think of! And the same is the reason that Truecaller have topped our list of Best Free Reverse Phone Lookup Services.
2. National Cellular Directory
Website: https://www.nationalcellulardirectory.com/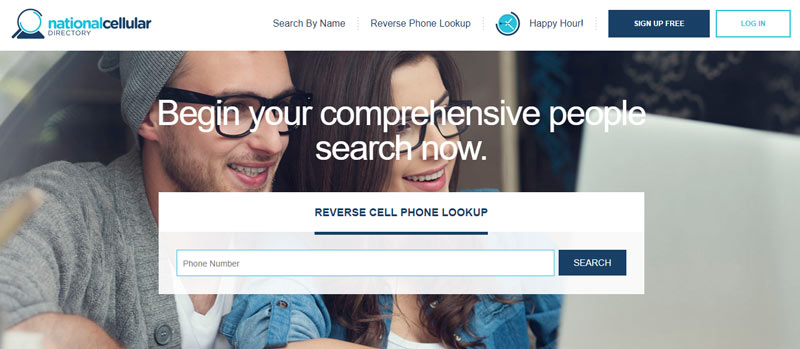 The next one in this list of free reverse phone lookup services is National Cellular Directory. Well, it is not completely oriented about only reverse phone lookup but also work as people search engine too through which you can get to know about whoever you want.
As we are talking about Reverse Phone Lookup service here then you should know that it is not free to use on this site.
Before you create a search, you would have to take the subscription and the most popular one is Silver Membership plan. You would have to pay $19.99/month to conduct 20 searches under it (simple + reverse phone searches).
You just need to enter the number to carry out the search and then through further filters you can check out that who is the person calling you. It is that simple to use and also the searches are confidential which means that person won't be notified about it. The searches are quite accurate and then through the name received you can carry out a people search on him/her
3. BeenVerified
Website: https://www.beenverified.com/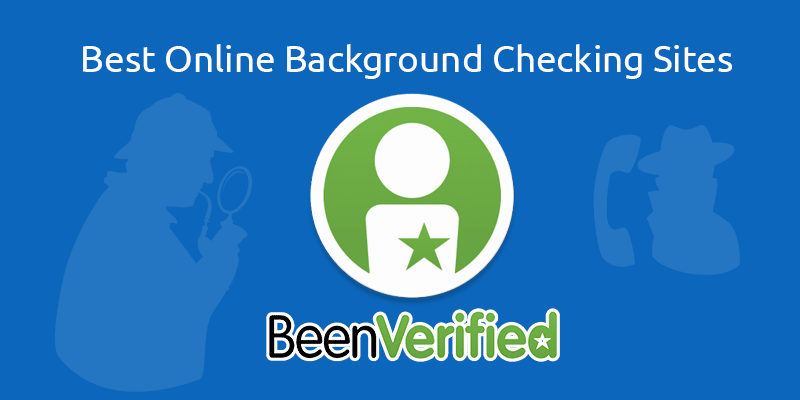 If you are keen to know the background of a person, Beenverified is the answer for you! BeenVerified is basically an intuitive public records search engine which makes it easy to identify people on the basis of their phone numbers, social profiles, Criminal records, and what not.
So basically it's just not an ordinary free reverse phone lookup service like Truecaller and Whitepages, instead, it's an advance people finder service which you should only consider when you are seriously interested in checking out the background of a person.
4. Reverse Phone Lookup
Website: http://www.reversephonelookup.com/
The Next Reverse Phone Lookup services which are considered to be the most reliable lookup service is Reverse Phone Lookup. They claim to have Over 1,000,000 Successful Phone Lookups.
To use this reverse phone lookup service, you just need to enter your number in the big search bar located on the home screen and press the enter button. On doing that, you will be provided with the quick details about the numbers, like the name and address of the number owner. The results provided by Reverse phone lookup are considered almost accurate and similar to the Whitepages results.
You can even verify the accuracy of the result by comparing results of both the websites!(Reverse Phone Lookup and Whitepages). When I did it, I found the same results on both the websites.
5. AnyWho
Website: http://www.anywho.com/
Anywho is yet another way to lookup for the people, places, and business. Anywho lets you identify people by their name, addresses and off course Phone number. To identify people on anywho with their name, you have to enter their first name, last name, and their city, state or ZIP.
But if you want to identify anyone with their phone number, just select the Phone Number option below the search bar, enter the number with Area code and click the Find button. On doing that, anywho starts mining its database to fetch out the best results for the number.
Overall, its one of the best free reverse phone lookup services which can help you identify the unknown caller which is bothering you!
6. Mobile Number Tracker
Website: http://www.mobilenumbertracker.com/
Mobile Number Tracker is the fifth free reverse phone lookup service, which you can consider to trace any mobile number online! They claim to have a database of over 50+ million people to search number from.
The MNT uses the Google maps to locate and trace the number. You just need to enter the number of the person you want to trace. On doing that, Mobile Number Tracker starts searching for the details like name, address,  Owner City, Mobile Operator, and Telecom Circle. If the details are found, they are provided in front of you! MNT is free to use and offers location tracking of a phone number with their name and addresses.
7. MrNumber
Website: http://mrnumber.com/
MrNumber is another one of the best lookup services which you can use to identify unknown numbers, detect spam calls and block them with no hassle. MrNumber comes in both web format and app. The MrNumber app is available for both Android and iPhone users.
Security is always the major concern for everyone, and this is the reason MrNumber has made it to the top 10 list. This online tool detects the spam calls and caller IDs and safeguards us against spammers.
8. Phonebooks
Website: http://phonebooks.com/
The next free reverse phone lookup services which we can't forget mentioning is the Phonebooks. It's yet another lookup service which helps you to identify any caller through their number, address, or just by their names.
The phonebook is free to use and nicely designed reverse phone lookup which comes out really handy when we need to trace any number online.
9. WhitePages
Website: http://www.whitepages.com/
The second best reverse phone lookup services which are worth giving a try is Whitepages. As sooner you land on the homepage of White pages, you will know its working automatically. White pages claim to have the largest database of numbers like Truecaller.
Another best thing about White pages is, it lets you trace any number on the basis of not only the caller number but their name and addresses. Also, you can locate and trace businesses on Whitepages.
10. Pipl
Website: https://pipl.com/
Pipl is probably the best place to search for the people. Working of Pipl is a little different from the other mentioned free reverse phone lookup services as it doesn't own its own database and directory of numbers. Instead, it uses other search engines to resolve queries entered by the users.
Pipl let's you find the person based on their email address, social username or phone number. All you need to do is, just go to the website, enter the name, email or number of the person and click the search button and bingo!! In a fraction of seconds, you will be provided with the desired results!
11. Trace Phone Number
Website: http://www.tracephonenumber.in/
The reverse lookup service we have on the list is Trace Phone Number. Working of this lookup service is quite simple. You just need to visit their website(www.tracephonenumber.in) and enter the phone number in the big search bar. You can enter the STD code of the number or just write it without leading zero, spaces, hyphens(-), etc.
Trace Phone Number might not be considered the best lookup service since it most probably doesn't provide the name of the caller. But it does provide other details like telecom operator of the number, the state where this number belongs to and the GSM Number availability.
12. Showcaller
Showcaller is another free reverse phone lookup app. It helps you identifying spam calls, blocking numbers, knowing caller details like name and region. It is easy to use. Also works well offline.
Furthermore, it lets you access your recent contacts easily. You can call or text them with one click. As writing time, it has 74K+ download and 4.5 rating which indicated it is defiantly a best app to regular lookup. Click here to download from Google Play Store.
13. Real Caller
Real Caller allows you to identify unknown calls while receiving a call, blocking scammers and telemarketers and offers some amazing features like number lookup, reverse lookup, real caller id etc.
It has 53K+ downloads and 4.7 rating in Google Play Store which clearly shows it is a best reverse phone lookup app. Click here to download Real Caller.
14. Reverse Australia
Website: https://www.reverseaustralia.com/
I came to know of Reverse Australia when it encountered legal hiccups pertaining to the legality of reverse phone searches in Australia.
Its only limitation is that it's limited to "Australian" numbers.
It displays the name of the person who supposedly owns the number.
Address details (if any) too are displayed.
However, the most common type of information is "comments".
For almost all the numbers, you'll get comments from other real-users.
These comments are vetted before being published so that lends them authenticity.
It's 100% free to use and doesn't require registrations.
Popular blog posts that you may like:
Conclusion:
With the trace phone number free reverse phone lookup service, we have reached the end of the article. If you are still not satisfied with the mentioned best free reverse phone lookup services, you can also try other services like Truedialer. Truedialer is more like the Truecaller and lets you identify unknown callers on your phone, block unwanted callers and trace the location of the callers.