Thinking about safeguarding your browser from irritating ads? Well, you must read this section of AdBlock vs Adblock Plus before it.
Here I am going to talk about the very popular ad blocking service provided for various consoles and platforms. I am gonna stick to their usage to Chrome only.
You must know this fact that both of the services are not restricted to Chrome browser only. You can access them for various other browsers and consoles too.
Moving on in the same category, I have done a complete analysis of AdBlock vs Adblock Plus so that you can decide on your own which one is a better ad blocking service.
For this, you have got their comparison done on various basis so that everything can get clear for you as a user.
Table of Contents:
Go through the below-given description about AdBlock vs Adblock Plus and choose the desired option for yourself.
Description
This is the introductory section about AdBlock vs Adblock Plus which is going to let you know that what they actually mean? If you are someone who is a beginner to the concept of ad blocking then it is a must that you go through this section before moving ahead in this column further.
What is AdBlock?

Website: https://getadblock.com/
Browsers: Google Chrome, Apple Safari, Mozilla Firefox, Opera, Microsoft Edge
AdBlock is a type of extension which is used for various browsers used for ad blocking and content filtering. Most especially this is a very popular ad blocker for Chrome browser. Interestingly, the extension is available in 51 languages with very simple accessing.
AdBlock was first released 7 years ago in December 8, 2009. The extension instantly became popular and a huge number of people installed it.
For your surprise, let me tell you that AdBlock was released after Adblock Plus and you can also call it to be inspired from the later one. In fact, for the start, AdBlock was released for only Google Chrome but the huge popularity of AdBlock resulted in its release for other browsers too.
AdBlock is developed by Michael Gundlach under the developing company BetaFish Incorporated. This Chrome Ad blocker is mainly used to prevent page elements from being displayed. The most prominent use of this extension is cleared from its name which is blocking advertisements.
Later on, AdBlock came up with the concept of crowdfunding in August 2013, and they even raised $55,000 in just one month. The campaign still goes on and the donation is totally optional and voluntarily.
What is Adblock Plus?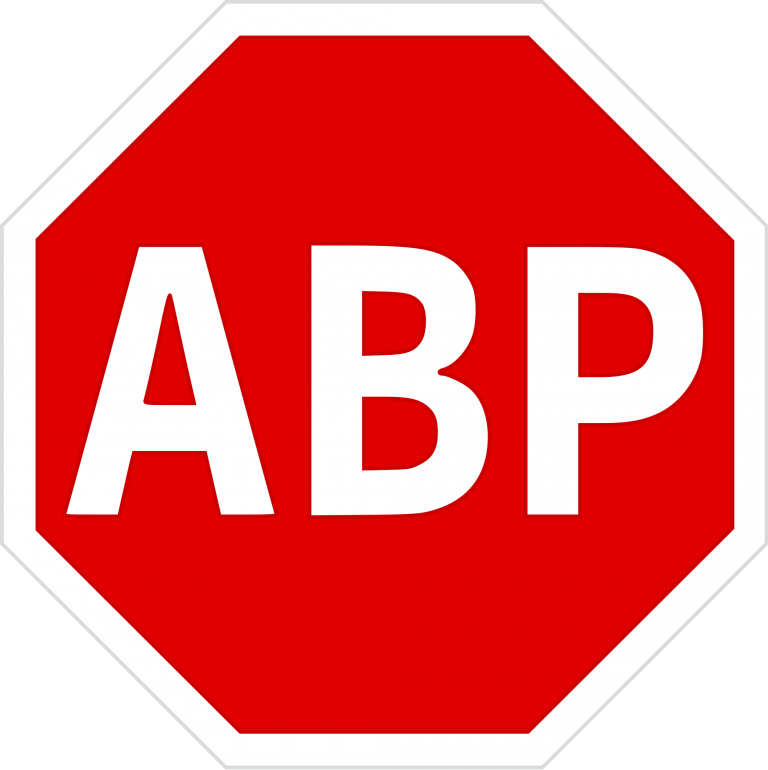 Website: https://adblockplus.org/
Browsers: Mozilla Firefox, Firefox for Mobile, Google Chrome, Internet Explorer, Microsoft Edge, Opera, Safari, Yandex Browser, Android.
Surprisingly, Adblock Plus already made its debut officially in 2006 which is way before AdBlock. However, the stable release came much after that. It was firstly released as Mozilla Firefox browser only and later on got released for other browsers too.
All those people who are thinking that in the fight of AdBlock vs Adblock Plus, who wins eventually? Well, for that you would have to go through this entire section.
So, Adblock Plus or ABP that it popularly known as is basically an open source ad block extension. This extension was developed by Eyeo GmbH which is a German Software company. Adblock Plus proved to be really effective in removing all the intrusive advertisements like YouTube video ads, banners, Facebook ads, Pop-ups, background ads etc.
Though, it was firstly released for Firefox only but later on this service became popular ad blocker Chrome extension. Adblock Plus is quite effective in blocking iframes, scripts, HTTP and HTTPS requests, flash etc. The best part about it is that it is available for almost all the platforms and browsers.
Features
I am mentioning the features of AdBlock and Adblock Plus separately at first so that you can get to know about their basic functions. Later on you are going to get the complete AdBlock vs Adblock Plus analysis so that you can get the complete image of their features in a differentiate manner.
Features of AdBlock
No unobtrusive ads are blocked in order to support the revenue of ad based websites.
Remove YouTube video ads even before seeing them.
Customization options
Features of Adblock Plus
Blocking of all the annoying ads by default
Allows the nonintrusive ads to be displayed especially of those sites whose main revenue comes from ads.
Adblock Plus disables tracking so that ad companies cannot be able to track you.
Stops cyber attacks on basic level by disabling malware domains.
On every website you visit, it disables social media buttons to stop you from creating social media profiles unknowingly.
So, the analysis of the features for AdBlock vs Adblock Plus says that most of their features are quite similar. This means picking out one out of both of them is like next to impossible on the basis of their performance.
The best part about both the ad blocker is that you get the options of customizing both of them. You can choose the filters on your own and enable and disable them which is a great thing for browsing.
How to Use?
Now, this is the biggest question of all time that how to use these ad blockers. I have already mentioned every tiny details about them in the subcategories mentioned above but their use right from their installation is really important to be understood.
If you want to completely know about better option in the debate of AdBlock vs Adblock Plus then go through the section below. It will let you know about every options, installation and tiny details about the use of these ad blockers.
Note: All the process is explained by keeping Google Chrome as a default browser in mind.
How to Use AdBlock?
The following section belongs to the process of AdBlock and it will help you to proceed with AdBlock vs Adblock Plus discussion easily.
Installation
To Install the AdBlock you can go to the official site through this Link. From here, you can download AdBlock for free of cost. If you are using Google Chrome then you can go to the extensions and then can directly download AdBlock from there and it will start appearing as an extension.
General Options
To access the different options of AdBlock you can visit this Link. You are going to get various general options here to regulate the settings for AdBlock. Some of these general options are.
Non-Intrusive advertisements.
Whitelisting of specific YouTube Channels.
Right Click menu options
Number of ads
AdBlock Panel
Advanced options
Filters
There are various numbers of filters already given in AdBlock so that there is no additional need to add user prescribed filters. Some of these filters are mentioned below.
Easy list
Language
AdBlock warning removal list
Antisocial filter list
Fanboy's annoyances
Malware protection
Subscribed filter for desired URLs
Customization
You get the options to customization this ad blocking service according to your need. They have kept special options to keep their users happy with their services. There are various customization options associated with this ad blocker which you can see here.
Block an ad by the URL
Hide a section of a webpage
Show ads on a page
Show ads everywhere except desired domains
Manual edit of filters
How to Use Adblock Plus?
The next section to understand AdBlock vs Adblock Plus is about the complete installation and usage process of Adblock Plus which is mentioned right below.
Installation
The installation of Adblock Plus is as simple as it was for AdBlock. You can get on this Link to get started with this process. From here, this is simple to download this ad blocking service as an extension for whichever browser you want.
You can also download it from the extension service of whichever browser you use by following the required steps.
General Options
If you are using Chrome browser, then go to this link to access the general options after the installation. After getting on this link you will notice that the general options provided by Adblock Plus is quite less than AdBlock. These options are.
Display of block elements on right click menu
Display of Adblock Plus panel in developer tools
Request for language change
Filters
You get various types of filters under the ad blocking facility of Adblock Plus. Some of these filters are mentioned here which you can regulate easily.
Adblock warning removal list
Easy list enable and disable filter
Filter subscription
Non-intrusive ads filter management
Customization
You can customize only the single option on Adblock Plus which is about mentioning some specific URLs you want to add or remove. In this way, you can add filters on these URLs easily or forbid some of them from being blocked or applying filters at all.
Pros and Cons
This is basically an analytical approach towards AdBlock vs Adblock Plus so that you can understand their basic difference clearly if there is any. You may found the interface or options a bit different, but their pros and cons are going to clear it all for you.
This is a tentative list of the pros and cons of both the ad blocking options here. I hope it will clear your perspective more towards getting to know AdBlock vs Adblock Plus easily.
Pros of AdBlock
Easy to install and use.
Open sourced
Easy navigation
Various filtering options according to the need
You can create a block list of your own to maintain all the blocked advertisements.
Cons of AdBlock
Not so fast as compared to other ad blockers.
Allowance for intrusive ads.
Sometimes does not work on YouTube ads.
Pros of Adblock Plus
Community driven and open source
Simple installation process
easy navigation
Subscription method to block the entire list of advertisements
Conc of Adblock Plus
Forced opt out from allowing white list ads
Does not block all the advertisements
I think I made it even more complex to determine the best out of the war of AdBlock vs Adblock Plus. Actually, their pros and cons are quite similar which again make them quite similar to each other.
But there are still some of the points like the forced opt out of Adblock Plus which makes it lack from AdBlock a bit. However, it is not right to judge a book just from it cover. To Understand the concept of AdBlock vs Adblock Plus, you can go through the differentiating table right below.
Complete Analysis of Adblock vs Adblock Plus
This is a table specially prepared for the overall difference between AdBlock and Adblock Plus. This is my final take towards their entire differences so that users can get to know about their basic details altogether.
Topic
AdBlock
Adblock Plus
Release Date
December 8, 2009
Initial Release in 2006
Browsers Support
Google Chrome,
Apple Safari,
Mozilla Firefox, Opera,
Microsoft Edge
Mozilla Firefox,
Firefox for Mobile,
Google Chrome,
Internet Explorer,
Microsoft Edge,
Opera, Safari,
Yandex Browser,
Android
Crowdfunding option
Yes
No
Filter Type
Syntax
Syntax
General Options
More
Less
Filters
More
Less
Forced Whitelisting
No
Yes
Customization
Possible
Possible
Adding own Filters
Yes
Yes
Android App
No
Yes
Additional Registration
No
No
This is a descriptive differentiating table between AdBlock and Adblock Plus which is based on different topics and tools.
Final Words
This is like an issue way more serious than World safety to decide which is the winner in the fight of AdBlock vs Adblock Plus? I mean they both almost the same technology with same work and same features too. You are not going to find any severe differences in them.
Of course Adblock Plus is available for more browsers and system and also that AdBlock was inspired by it too. But when it comes to functionality, I think they both are equally amazing.
In this neck to neck competition of AdBlock vs Adblock Plus, I think it's a win-win situation for both of them. You can use whichever you want as there are no serious differences between the two. I would just recommend you to at least install an ad blocker so that you can browse safely on the Internet.