We live in a world where there is an app or website for everything- food ordering, cab booking, handymen services, etc. We also have a slew of apps for graphics designing. One of these is Tailor Brands.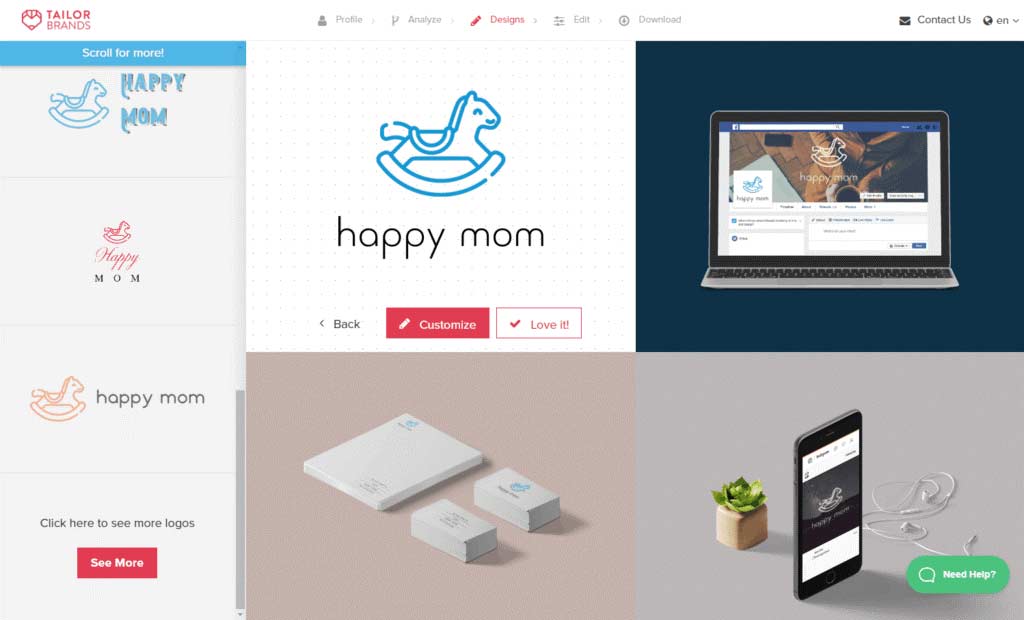 What's Tailor Brands?
Tailor Brands is a logo maker app that allows you to create attractive and unique logos easily and quickly. Available as both app and website, it's an intuitive program that's designed for entrepreneurs and small business owners around the world who want premium quality graphic design services at reasonable prices.
Pros
The following are some of the major benefits of using Tailor Brands:
Ease of Use
There are many logo makers on the Internet. However, Tailor Brands stands out with its advanced artificial intelligence technology that makes logo designing a breeze.
You don't need any kind of graphic design experience to use Tailor Brands, although if you already have some, then it can help. You don't even need to be highly tech-savvy as the program is capable of understanding your design requirements and create fresh designs for your review- thanks to its proprietary AI algorithm.
Quality Designs
It's no secret that your logo and the images you use matter in marketing and branding. Tailor Brands is able to fulfill this need for a large number of organizations as it delivers designs that are comparable to the work of professional graphic designers that work in brick-and-mortar design studios.
The majority of logo makers give you a blank canvas on which you can create logos by combining different design elements viz. fonts, icons, colors, etc. However, Tailor Brands is smarter and can design the logos for you by itself. This is why its designs are much better than others.
Affordable
Compared to other premium logo maker programs on the Internet, Tailor Brands is easy on the pocket. It's available under subscription service which allows you to use its tools at a modest price of $2.99 per month if you pay for a year or $9.99 per month is you pay per month.
Demo Available
If you don't want to pay for Tailor Brands right away, then you can also test its features first. You can create the foundation of your logo and customize it as you see fit. Only if you are happy with the final product, you can go ahead and make the appropriate payment to download the design.
Cons
The following point out the things to consider if you don't want to use Tailor Brands:
Customer Service
If you are expecting dedicated and exclusive customer service with Tailor Brands, then you will be disappointed. They don't offer a customer care support number or email. There is no chatbot on the website either. While the program itself is pretty easy to use, if you run into a problem or want to ask something regarding the features, then you will have to look for the answers by either reading the documentation or checking third-party resources (blogs, YouTube channels, etc.)
Pricing
When there are so many free logo maker programs on the Internet today, the price tag attached to Tailor Brands may pinch you. Even though the price is worth the service, you may want to use a program that's completely free.
Conclusion
Despite the limitations, Tailor Brands can be considered as one of the best logo maker apps out there today. There are very few products that use artificial intelligence technology in such a powerful manner. So, if you seek a reliable and quality solution and are willing to a small price for it, then Tailor Brands won't let you down.