Star Wars is one of the most iconic movies that you can find anywhere. It is one movie that is loved by almost every person that you could come across in your daily lives. There are two kinds of fans when it comes to movies like this, the one who loves it and will watch it every so often and suggest it to others to watch. The second kind of fan is far more obsessed with the movies and will go out of their way to collect anything and everything that they can get their hands on.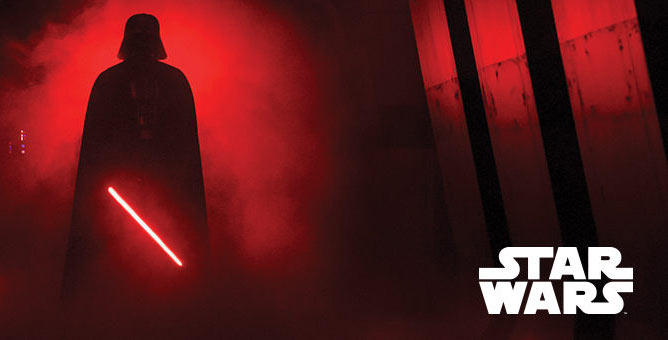 For an avid fan of Star Wars getting their hands on memorabilia is better than Christmas for a child. If you know where to look you can find some of the greatest realistic collectibles. These are the types of things that a true Star Wars fan would do just about anything to add to their collections.  One of the ultimate collections out there would be that of a Jedi Lightsaber. Who hasn't thought about having their own lightsaber battle? You can take a lightsaber quiz and find out your lightsaber color.
Figurines: Most Popular Part of any Collection
Having a set of figurines would be one of the best ways for an avid fan to show off their love for the movie and the characters. When it comes to this movie most fans do not care if the characters are good or bad. They will show their love for their favorites be they Jedi or Sith lords. What is really surprising is that within the top ten most searched characters you will not find a single Skywalker in the group, unless of course, you count Darth Vaders former self Anakin Skywalker.
The top ten characters in order from most to least is:
Darth Vader
Yoda
R2-D2
Storm Trooper
Chewbacca
Han Solo
BB8
Darth Maul
Boba Fett
C-3PO
Memorabilia Mania and the Sky-high Prices
Having memorabilia from any of your favorite movies is a great way to show how much of a fan you are, but it will also show just how deep your pockets can be. There are some highly expensive pieces of memorabilia in the world and true fans will pay whatever it takes to get their hands on these items when they come up for auction.
If you want to get your hands on some of these pieces you might want to be prepared to pay a lot of money. Such as the T.I.E Fighter from Star Wars episode 4 that went for $402,000. If you want to get your hands on the pistol from the movie poster of From Russia With Love you will need to spend more than $437,000.
If you are a Dukes of Hazzard fan you can buy the General Lee, that is if you have more than $450,000 to pay for it. Perhaps you are more of a science fiction fan and want to get your hands on the iconic robot from Terminator. You are going to need almost $500,000.
No matter how avid of a fan you are there is always going to be collectibles and memorabilia available for every fan out there. All you need to know is where to find them.