Creating videos has always been a big problem. You need to be an expert if you wish to create something out of the box. But with the growing technology and advancement in the field of internet, now people can easily create the illustrative videos without having proper knowledge about video editing. A number of software tools have been developed to create awesome videos expressing different emotions. One such tool is MySimpleShow. Go through MySimpleShow review to learn more about it.
MySimpleShow Review – A Knowhow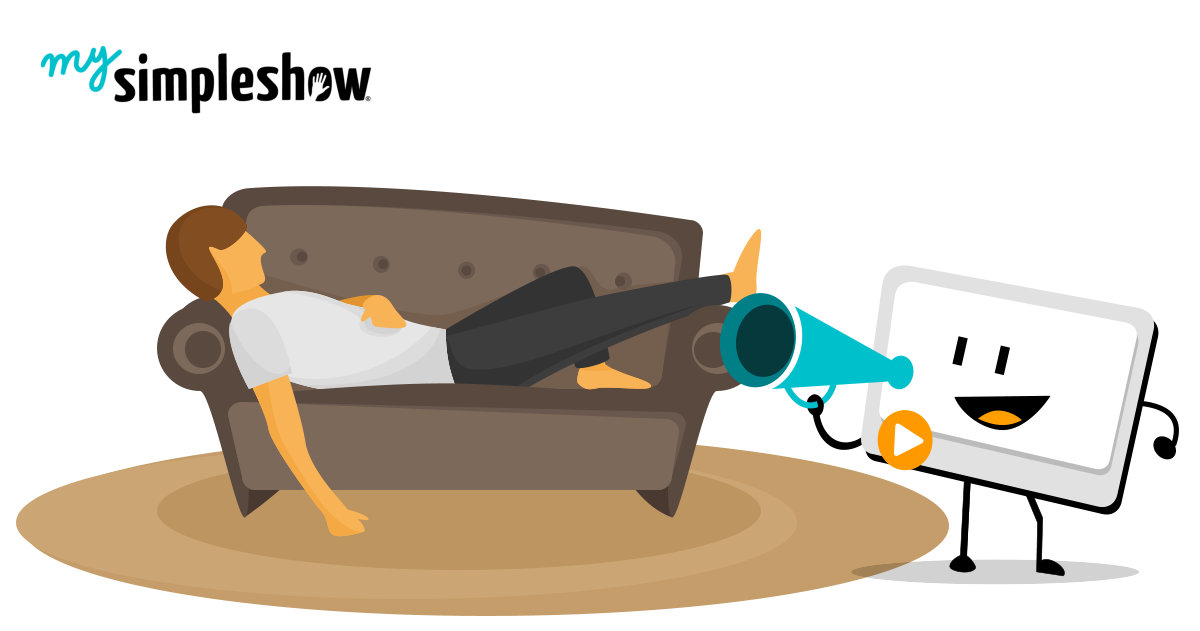 MySimpleShow is one of the most powerful tools that provide you an impressive way to create the best explainer videos for your audience. The development team of MySimpleShow has utilized its 8-year experience in explainer video creation to design the perfect easy-to-use video making tool for you that helps you to create awesome videos.
It makes use of different storyline templates that helps you to write your own script and depict it using this video maker. According to the storyline, the Explainer Engine will suggest you different illustrations for visualizing the story. Just a few clicks and you are ready to go with your first video. The MySimpleShow review further guides to create videos using easy process and makes you learn about its awesome features.
Create your Explainer Videos in 4 Steps
Creating a video online can never be too easy as with this tool. Just four simple steps and you are ready with your explainer videos. Here are the four simple steps to create the best professional videos.
Draft: You need to answer few questions in order to find the best storyline for your topic of the video you are going to create.
Write: You can utilize the practical advice and practice examples to perfection for creating your own script for the video.
Visualize: The Explainer Engine of this tool with generate the Storyboard automatically for you so that you can easily fine tune with the story.
Finalize: You have to select the speed of your video and the voiceover and then you can publish the finished video on YouTube.

Why One Should Try MySimpleShow Video Maker?
This MySimpleShow Review will give you plenty of reasons to use this video maker and find a new and easy way for creating your videos. Here are some of the reasons why you should try them.
A perfect storyline is suggested to you based on your answers to the questions.
It helps you to become a great storyteller.
Your story is illustrated by the explainer engine with the use of images.
You can make use of thousands of illustrations provided by this tool and can even upload your images as well.
You can also record your own voice and can play it as a voiceover while the video is running.
You can easily share your video with the audience.
Creating Your First Video with MySimpleShow
Here are some of the steps to get started with the video creation using MySimpleShow video maker tool. Proceed with these steps.
First click on 'Create New Video'.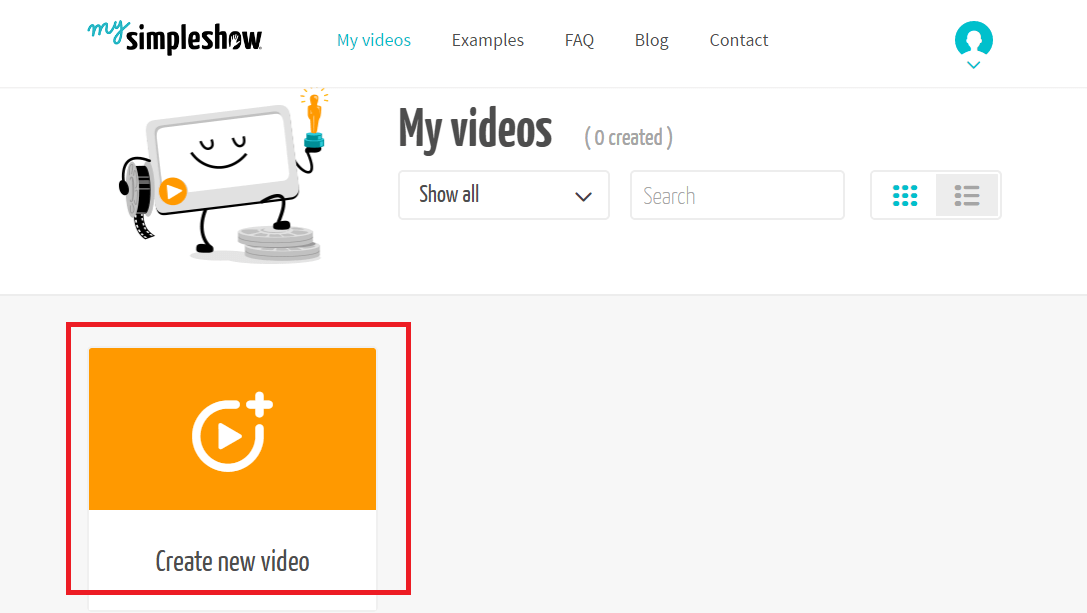 It will ask you two options to create your video. You can either create your own script or can even upload a PowerPoint presentation. Here I have chosen to write my own script and has clicked on 'Write your own Script'.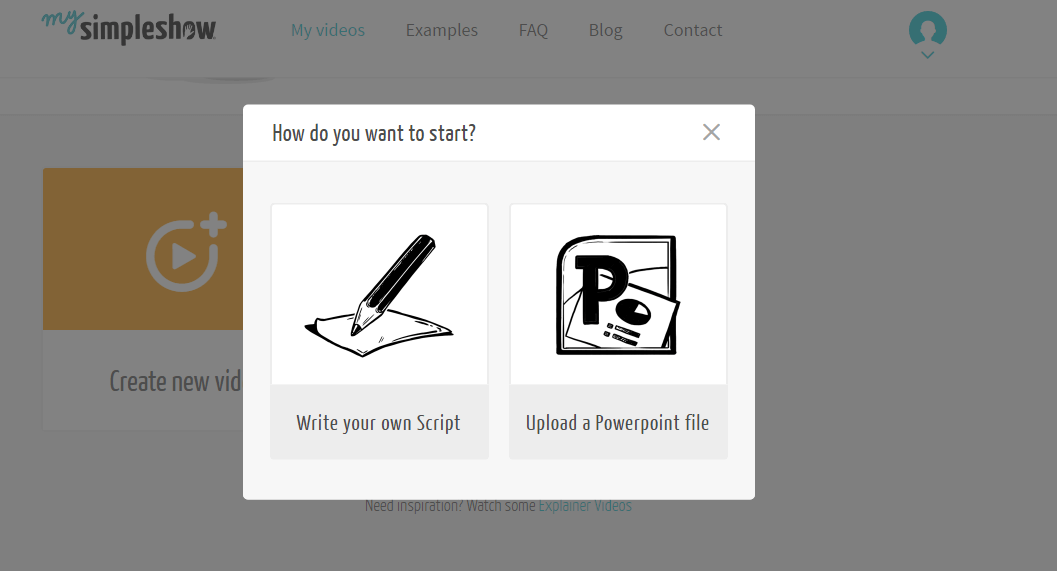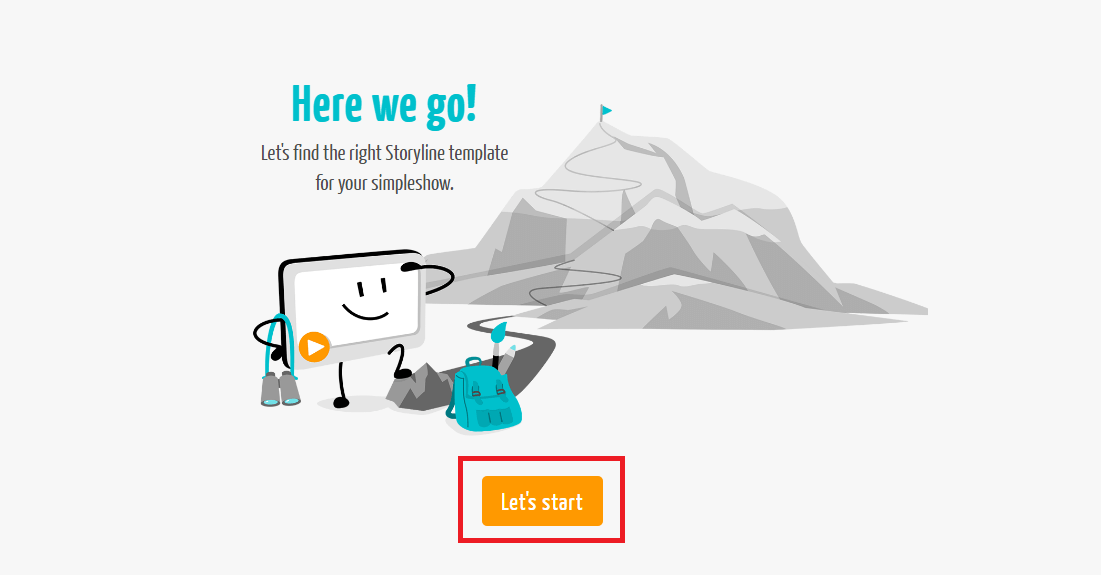 Now a screen will appear from where you can select your storyline.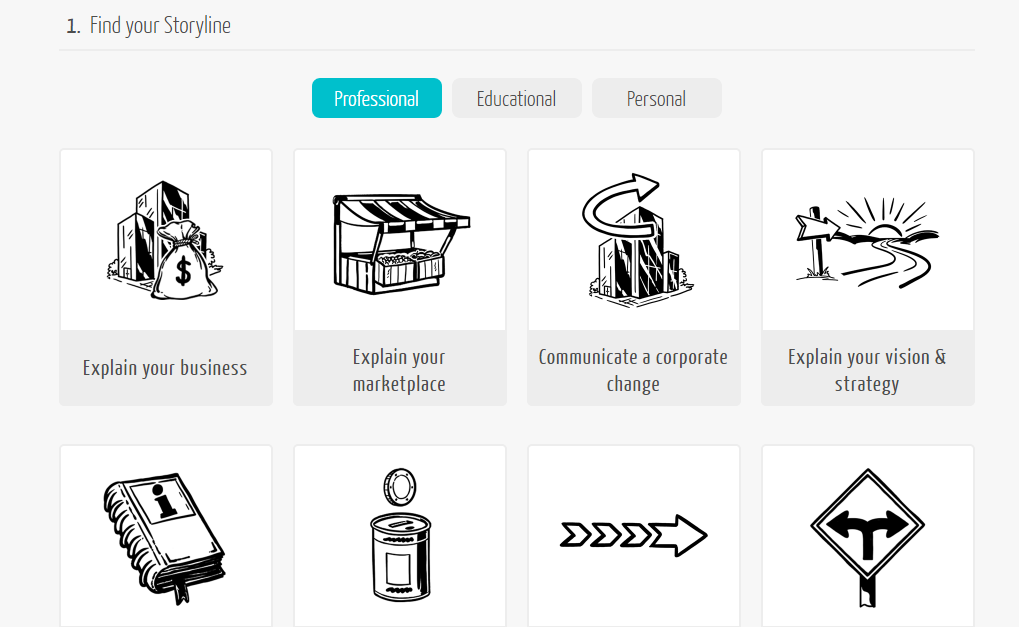 Click on 'Type Away' to proceed further.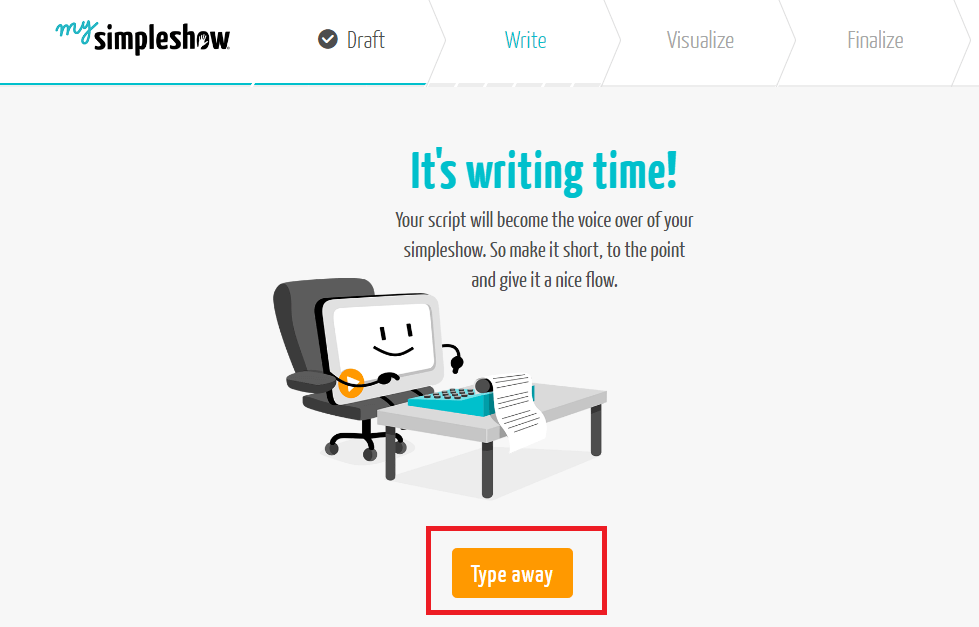 Enter the required script to create the best storyline for impressing your audience. Fill in the details carefully.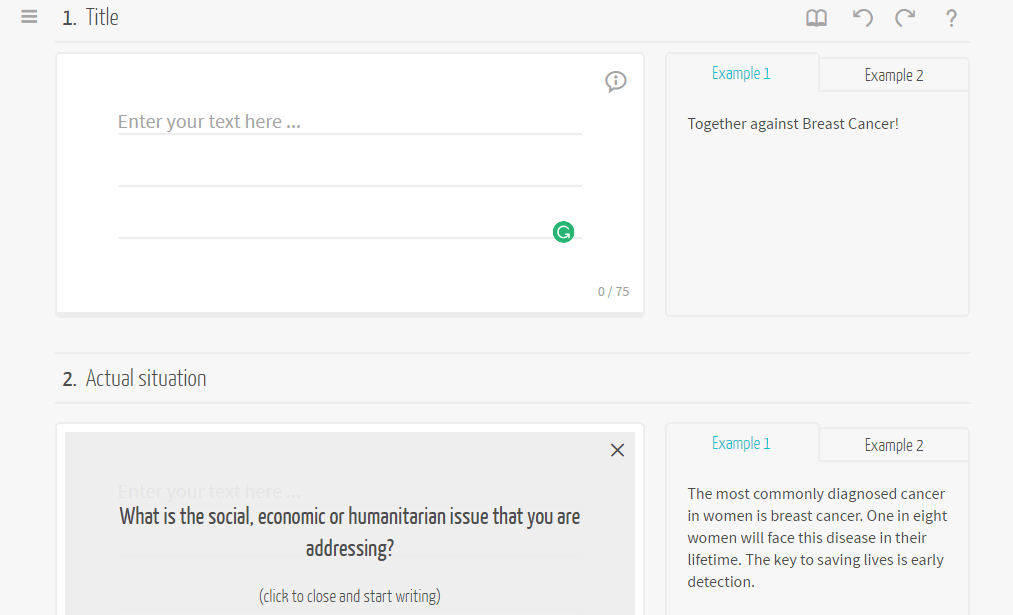 Once you are done, click on 'Choose Visuals' below.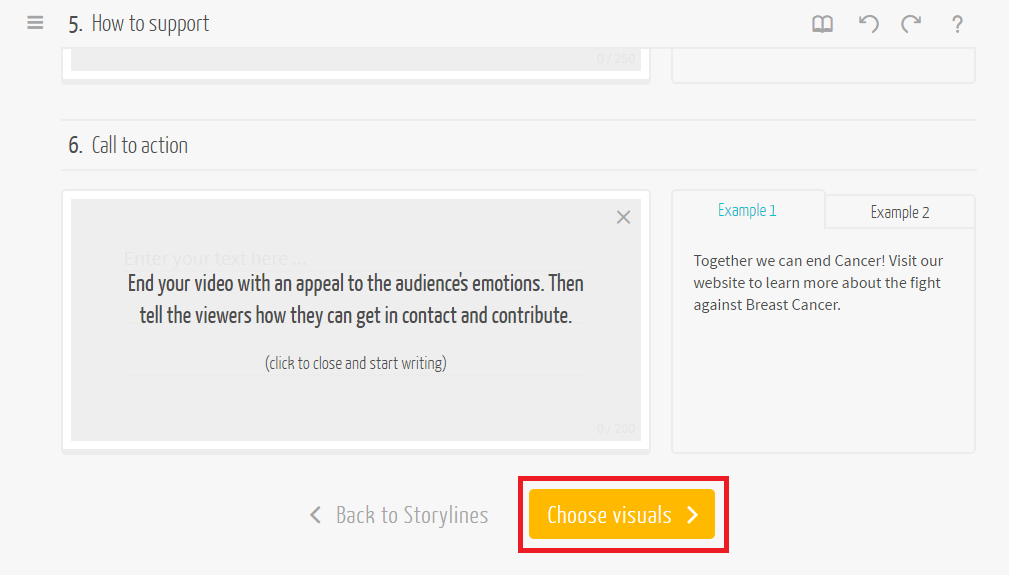 Now click on 'Sounds Great' option.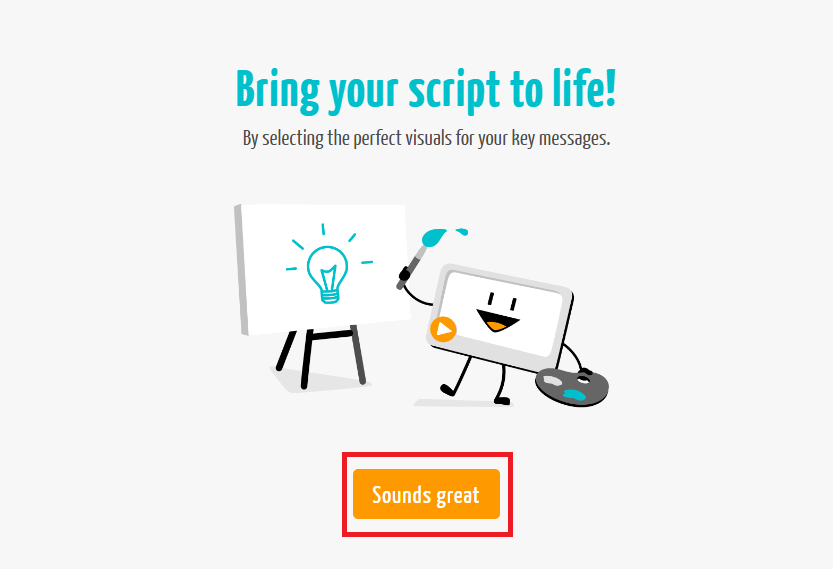 Now you can make the selection for the images the Explainer Engine has suggested you or can even upload your own images.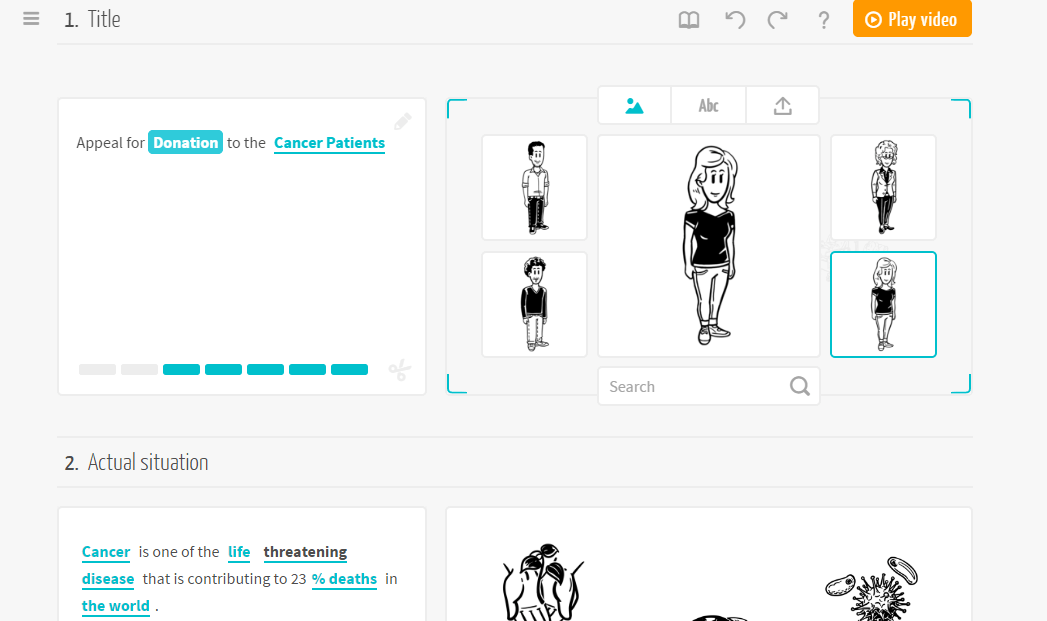 It will even ask you with the option to choose the audio. Click on 'Choose Audio' for choosing the voiceover.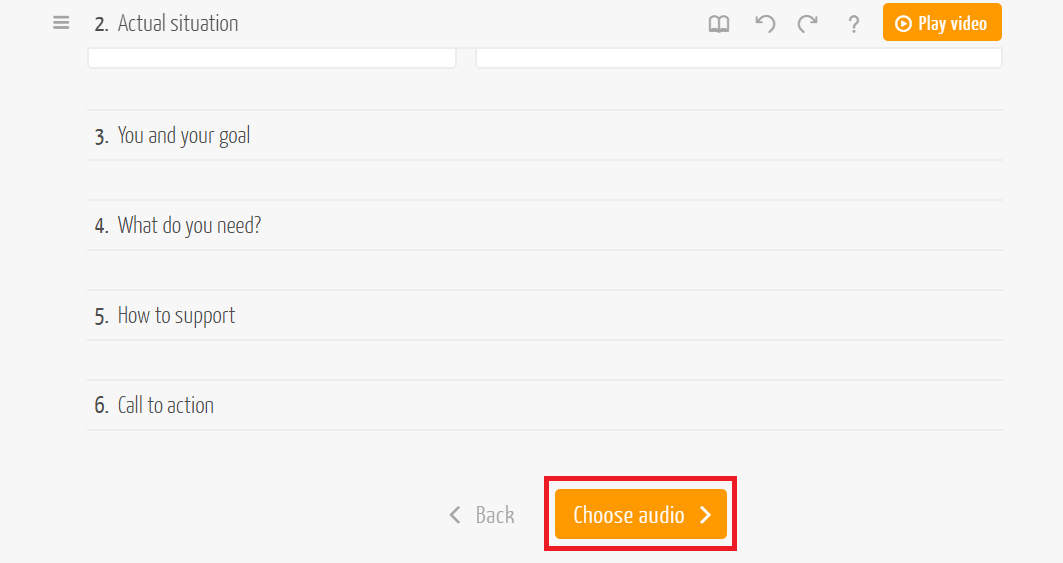 You can either choose one of their voices or can even add your own voice. It is totally up to you. Once you are done, click on 'Alright'.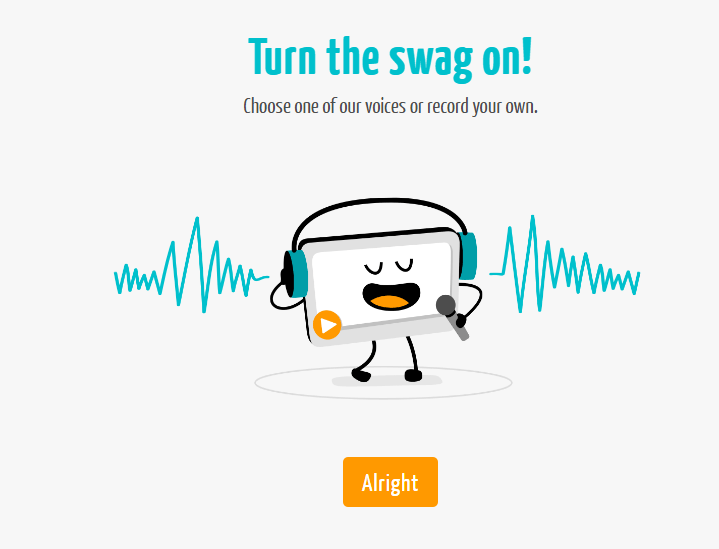 Once you have completed all the things, you can play the video just to check if everything is alright. If you are satisfied with the video click on 'Finalize Video'.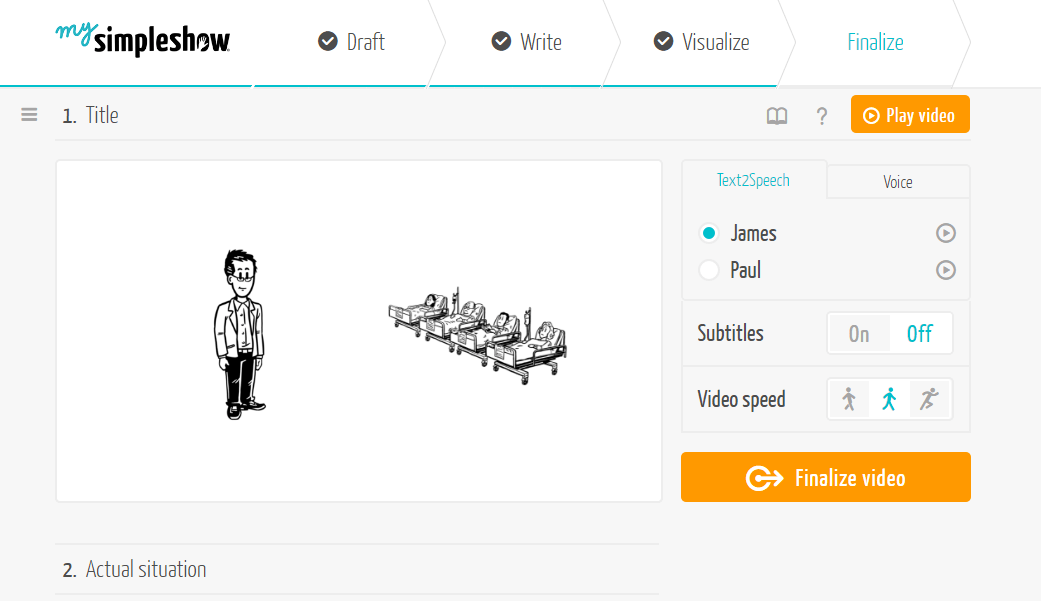 An email would be sent to your registered email once the video is ready. Wait for some time. After the video is ready, you can share it, edit it, or can even delete it.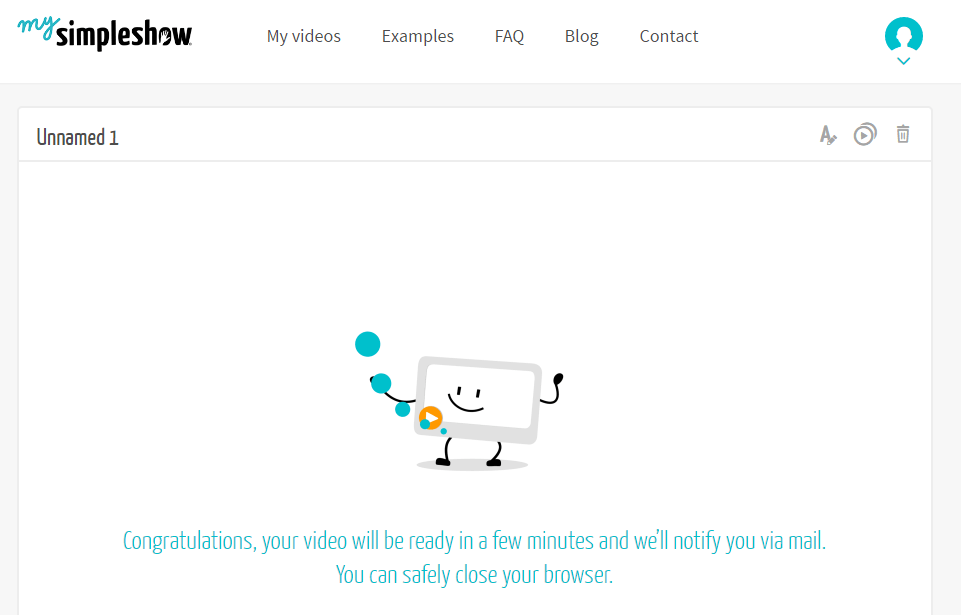 So, these were some of the easiest steps you can use MySimpleShow video makers with perfection for creating your explainer videos. This tool provides you with enough customization options to create the best videos meeting your standards.
Support
An FAQ section is available to serve for most of your queries. Moreover, you can ask for support through email. They are willing to answer to your queries within 24 hours. The tool is so easy to use that you will hardly have any problem to access it.
Video making is an art that was believed to be a difficult job in past, but as the tools are coming into the industry, it is becoming easier to create videos. MySimpleShow is the example of one of the phenomenal tool that you can use for creating impressive videos. You can attract a large amount f audience by creating such awesome videos with voiceovers and storyline.
The Last Words
MySimpleShow is a superb tool providing you the best means to craft stunning videos for your audience. A number of customization options help you in crafting the video in your own way. The interesting storylines and number of images are the great addition to your videos. A lot of MySimpleShow reviews have claimed it to be the topmost video maker tools in the industry. It has got an intuitive interface that is the solution for everyone looking to make videos. So, if you haven't tried this tool yet, it is the time now. Go for it!