Many parents tire themselves out from trying to protect their kids from the evils of this world. Bullies, kidnappers, rapists, drug addiction, substance abuse; the list is endless and exhausting once you think about it. In reality, you cannot protect your children from everyone and everything since you cannot follow them everywhere and track their every move. Or, can you? The mSpy parental control software application has gone to great lengths to meet parental needs. This application assures parents of their kid's physical safety as well as on social media platforms by enabling them to track their movements 24/7.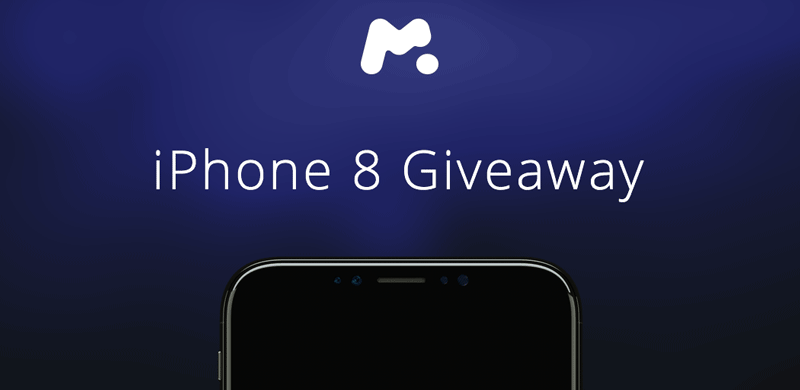 Furthermore, the mSpy iPhone tracker has an exciting new offer on the way. Upon the release of the iPhone 8, a lucky subscriber can win the device from mSpy in the iPhone 8 giveaway subscription raffle. Since iPhone 8 has not yet been released and the public is buzzing on the mere speculation of the device's features, there is no denying the fact that Apple will be celebrating its 10th anniversary this year in true Apple fashion, they have major plans for this huge milestone.
Features of the iPhone 8
According to news from the tech world, iPhone 8 will introduce crucial game-changing features to the mobile industry. Rumors have it that the iPhone 8 will have a profound edge to edge 5.8-inch display with a virtual home button and facial recognition. Similar to its predecessor, it will be water-resistant, have a glass body and offer a better display with higher contrast ratio. Another new concept that will be introduced is wireless charging, which the phone will feature together with an improved camera lens.
Even though the release dates of this device are uncertain, Apple staff has provided information that Apple has tested more than 10 prototypes of the iPhone 8 to ensure the proper functionality of the device. The release of the next generation iPhone will be in limited edition due to its exclusive features so be sure to get in on this unique offer from mSpy.
Don't miss out on this big iPhone 8 giveaway by the mSpy parental control application. To take part, you need to have a valid mSpy subscription; your entries and chances of winning depend on the subscription plan you get. For instance, a 1-month subscription gets you 1 email entry into the draw, 3 months – 3 entries into the draw and a 12-month subscription sends 12 email entries into the draw.
Further, if you are participating and you repost our Facebook post "iPhone 8 giveaway" and send a screenshot of it, we double your chances to get the iPhone 8.  Once you are declared the winner, the results will be relayed to you shortly after the release of iPhone 8. Remember, the mSpy parental control app is compatible with both the iOS and Android platforms.
The ratio of children to cell phones is growing every day, with even toddlers being exposed to the world of the internet. It is getting more difficult for parents to guard their kids against harmful and inappropriate content found on the internet, online predators and cyber bullying. According to many reviews on the mSpy website, the application helps to detect and mitigate this risk that exposes young children and teens to the cruelty and danger of the internet.
The mSpy parental control application features
The mSpy parental control software application provides a variety of services to its subscribers to guarantee the safety of their children wherever they are and with whomever they are with. They include:
A GPS tracking device that aids parents in monitoring their kid's location from the comfort of wherever he/she is at. You are able to see if your child is really at the movies or at a sleep over with friends like they told you or if they sneak out to go to a party that you did not authorize them to attend.
A call managing feature which helps you gain access to incoming and outgoing calls from your child's phone and to block calls that you deem unfit for your kid.
Access to instant messages and multimedia content that your child receives on his/her phone. You are able to view, delete and prevent communication to and from a particular contact that you do not want your kid to associate with.
Internet access is the most worrying and agonizing concern of parents. There are many harmful websites and prying bullies on social media who have access to kids all over the world at a mere touch of a button. The mSpy parental control feature offers the option to block unsuitable websites and applications from being viewed by your child. Parental units are able to view the sites their children have access to and deter them from further use of that particular unfit site.
Nowadays, desktop software with internet filters lacks the necessary efficiency since there are many ways to get around such filters. The mSpy parental control application gives you an effective option and secure environment to raise your children without putting their lives at more risk than they already are. However, in true form, we cannot cushion our children forever from the temptations of this world or of the internet. At some point in time, they will have to face the real world along with the pressures that comes with it.
Coincidentally, once you find out information about your kids being involved in illegal activity or harmful company, you can handle the situation appropriately. Acting irrationally can push them deeper into the bad habit in which they might end up worse than you can imagine. Take the proper steps in accordance with the newly acquired information and see to it that they are safe and advised as you see fit.
'Know. Prevent. Protect.' is the precise experience that you want for your kids when they are using their mobile devices. With the unique aspects, available in the mSpy parental control application, you, as a parent, are able to guarantee that your child is viewing harmless and age appropriate content.
Remember; don't miss out on the spectacular deal from mSpy parental control application where they will be giving away an iPhone 8 to one of its lucky subscribers. Subscribe today and earn a chance to win this phenomenal device.