In today's world, many business owners are looking for strategies that will empower them to market their goods and services with greater excellence and experience rather than doing the same old thing or falling into industry trends that have alternatives. If this is the case for you, it's time to think about the integral role that illustrations can play in taking your advertising efforts from average to exceptional. Read on to learn more about why illustrations matter in the marketing sector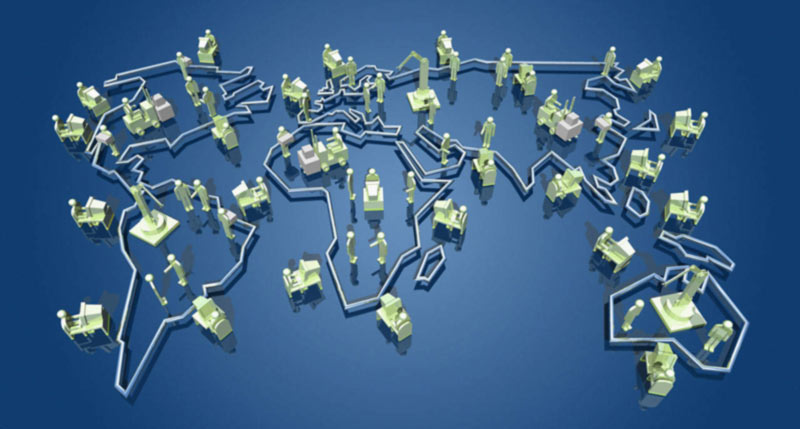 Illustrations And Advertising 101
One adage that many people in the advertising sector are familiar with is "A picture is worth a thousand words." This maxim has become popular because of the simple truth that people are drawn to images. Whether the image attracts attention because it is innovative, colorful, or simply beautiful, people will oftentimes pay more attention to an advertisement if it includes an intriguing illustration. In light of this reality, it's important to act on the fact that visual images can be the first step towards putting the brand awareness process in full effect. This is the case because once a viewer starts paying attention to your ad due to the presence of an entertaining, information-rich, or innovative image, she or he is more likely to pay attention to the product or service line being shared through the brochure, postcard, flyers, catalogs, etc.
Branding Efficacy
While the fact that people are drawn to intriguing images explains the general importance of incorporating illustrations into your advertising efforts, there's more to image-building than this. As many advertising experts know, another reason that you want to incorporate illustrations into your marketing material pertains to branding efficacy. Specifically, utilizing one or two key images on all of your marketing material is a wonderful way to create a unified, consistent concept for your brand. As noted in "The 50 Most Iconic Brand Logos of All Time," some of the most successful, iconic illustrations that have come to define specific companies were for Mastercard, Nike, and Coca-Cola.
Creating Good Ads
In recognizing that developing innovative or otherwise intriguing illustrations can take an advertising project from unexceptional to incredible, you may want to learn more about how to make this component of your marketing process effective. Luckily, there are hundreds of strategies you can utilize to make this happen and tools to use like interactive whiteboard video design. One of the best practices when creating Facebook ads are the inclusion of images depicting happy people. Also, note that pets and children are two of the top 5 most-shared images via social channels. Thus developing illustrations with these two types of images could make your advertising efforts increasingly effective.
Illustration And Text: Maintaining Balance
While illustrations can be an incredibly powerful element of a marketing campaign, it's important to note that images shouldn't overwhelm the text. The text exists to offer information and convey ideas in a manner that illustrations can't. An example would be a call to action informing viewer/readers that they can attain a 50% discount by purchasing your eBook before midnight. Also, note that your illustrations must be in sync with your text. For example, you may not want to select blue text if this is the primary color of your illustration because the abundance of azure could be aesthetically boring.
Getting Started
Once you recognize the efficacy of incorporating illustrations into your advertisements, it's time to start utilizing images in your marketing material. If you plan to do the illustrations yourself, you can use tools like a whiteboard to start drawing images for your advertising animation. If you do not plan to create your own illustrations, it's important to access professional services from industry experts who know exactly what they're doing. To ensure that you attain the top-notch illustration services your company deserves, do background research on the firm in question via the internet. Key factors to consider include the illustrator's qualifications and credentials and how long the marketing firm has been successfully operating.
Start Optimizing Your Illustrations Now!
If you're serious about making your business as successful as possible, it's time to start incorporating illustrations into your current marketing campaign. Review the information provided in this article as you begin your journey into the world of image-based advertising!