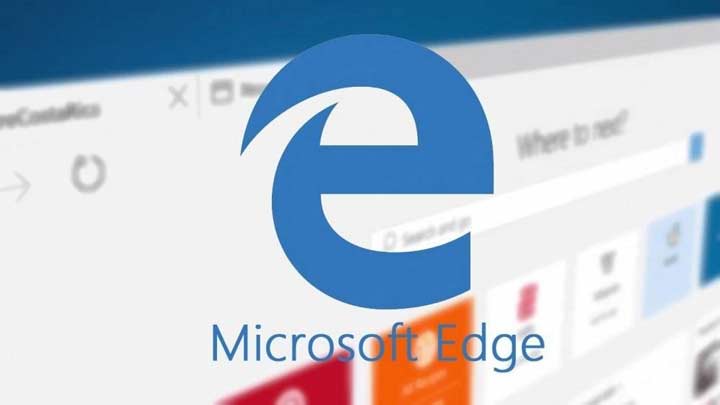 When Microsoft released its Windows 10, it occurred to them that it would be a great idea to create a new, more efficient, browser for it. No sooner said than done. Shortly afterwards, Microsoft presented their new browser called Edge to Windows 10 users.  It was faster and more secure, compared to its predecessors Opera, Mozilla, and Chrome. The brand new browser extends the lifespan of your battery and allows adding notes to viewed webpages. With Edge you can enjoy a good number of advanced features, such as reading list, reading mode, customizable start page, coding support, and others. No wonder more and more users opt for the Edge browser. Still, not all users are eager to use Windows 10, which, according to Microsoft, is the only operating system Edge is compatible with. In fact, you can install and successfully use this browser on Windows computers whose version is not earlier than 7. Below you can find a brief guide to running Windows 10 default browser on non-Windows 10 operating systems. For more information, refer to our full tutorial showing how to run Microsoft Edge Browser on Windows 8 and 7.
Method #1 – Use Virtual Machines
It's possible to emulate Edge using free virtual machines. Just download a virtual machine on your computer and you'll get access to the coveted browser. You can opt for Hyper-V, VMWare, Parallels, and Virtualbox, the tools that can be downloaded from Microsoft for free. They come with preinstalled Windows 10, which enables you to Edge on your non-Windows 10 machine.
Go to the official Microsoft Edge website and head to "Tools." Locate the "VMs" section. Microsoft offers virtual machine images for all its browsers from Internet Explorer 8 to Internet Explorer 11 and Microsoft Edge, of course.
You can also take advantage of Windows 10 Enterprise 90-day trial version, which, nonetheless, can be extended up to six months. You can install it on your virtual machine and start enjoying the new browser.
Useful tip. We highly recommend that you backup all you data which disappear from your virtual machine as soon as your Windows expires. So, if you don't want to lose essential data, make sure to backup your files.
After you current virtual machine image expires, you can avail yourself of its other version and continue using Edge during the following three months.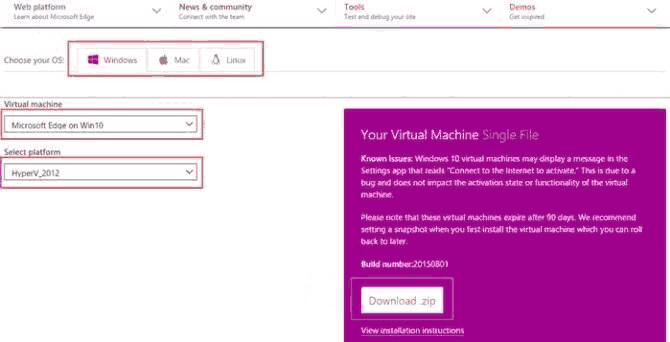 If you resolve to download Windows 10 Enterprise (Evaluation – Build 201812) onto your computer, you'll need to get the corresponding package from Microsoft website. Note that it requires a minimum of 2 GB of free disk space. So, make sure you can allocate it. There are four available platforms for you to choose from: Hyper-V, VMWare, Parallels, and VirtualBox. It's worth mentioning that all available virtual machines are also compatible with Mac and Linux OS.
Method #2 – Take Advantage of BrowserStack
If you don't feel like downloading and installing heavy packages, theirs is an alternative method you can utilize to use Edge. Try running Edge on BrowserStack, which, in cooperation with Microsoft, provides free live cloud testing of Edge.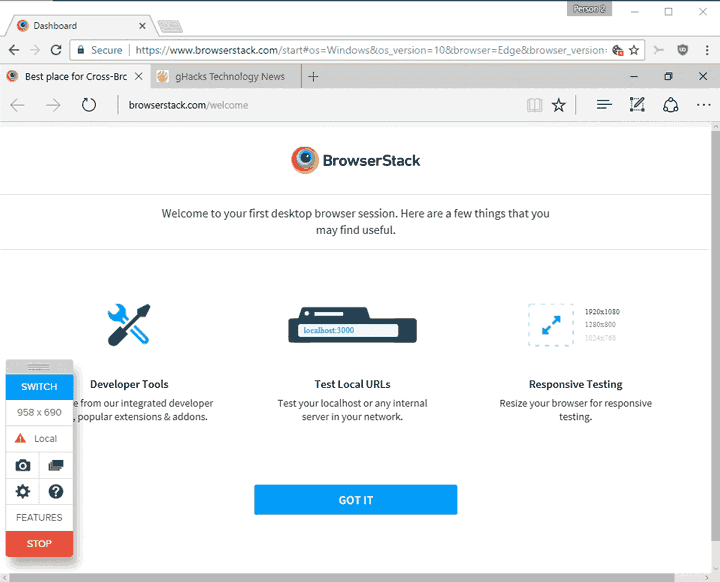 To start using BrowserStack, you'll need to log in to your BrowserStack account (if you haven't got one, make sure to create it. It's totally free.) Once you're done, you'll be able to enjoy the versatility of the service. There's no limit on using Edge via BrowserStack, so you can use it as long as you wish.
On the downside, launching Microsoft Edge through BrowserStack is fraught with frequent freezes and lags, which is the result of the "detour," BrowserStack is making to access Edge. Should you feel annoyed with such lags, try running the browser on a virtual machine instead.