Every one of us needs privacy. Let it be your house or the internet, you will definitely not like to be spied by someone. If you think that you are using the most secured internet connection then it's just a myth. The privacy on internet is one of the myths that everyone believes in. Your internet traffic is constantly monitored by your ISP. But there are ways to browse on a complete private connection without being monitored. hide.me is one of the world's fastest VPN providers that can help you browse privately across the web. hide.me review provides you further insights about the stunning features it provides to its users.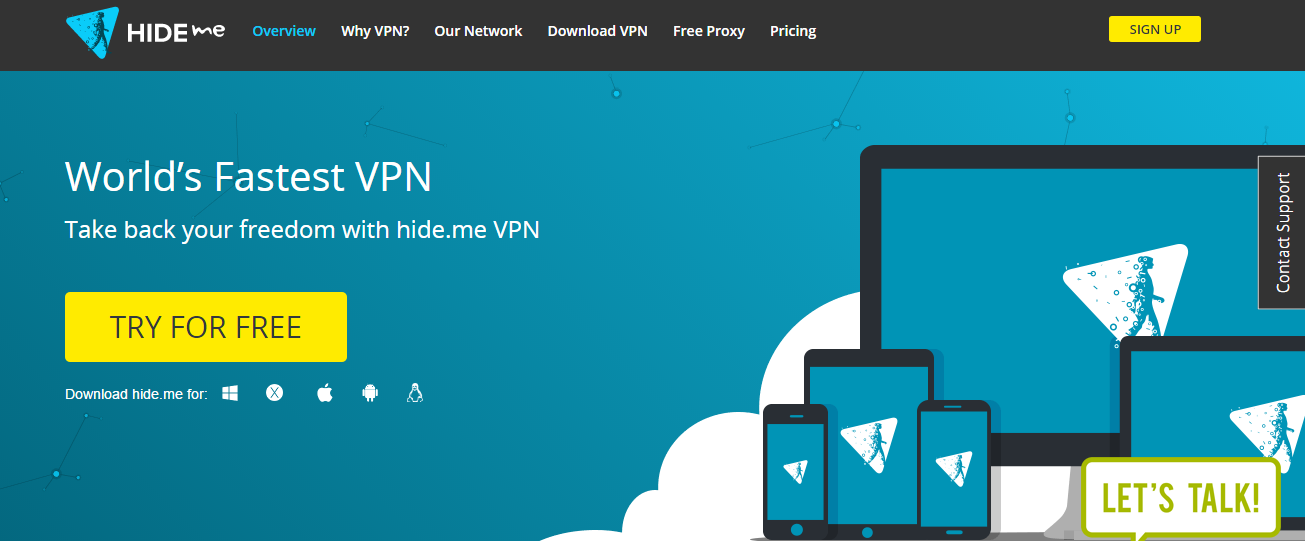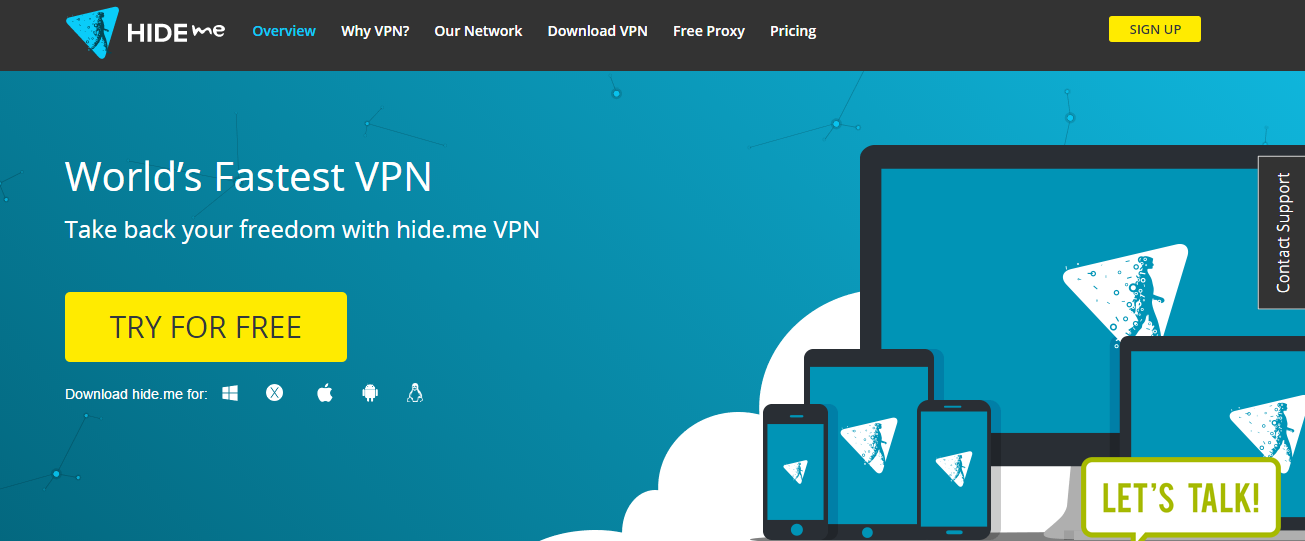 hide.me- A Knowhow
hide.me is one of the fastest VPN providers of the world that provides exceptional services to all its users. One of the ultimate benefits a user gets while using hide.me is the 2GB free data every month. It is a Malaysian company that has spread throughout the world with quality services, especially in the European, American, Canadian and Australian markets. This VPN network is trusted by more than 5 million users around the globe.
The super simple setup makes it really easy for the users to install & use this VPN. It is available for Windows, Blackberry, Android, iOS, Windows Phones and routers as well. Moreover, you can easily connect 5 devices simultaneously with a single VPN connection. Go through hide.me review completely and learn why it is the best VPN provider for you.
Top Features of hide.me
hide.me is really popular for its exceptional services. It provides a relentless chain of quality of features to all its users. Some of them have been listed here.
ByPass Censorship
Most of the VPN networks provide you with such features. With hide.me you can easily access the websites blocked in your country by the government or your ISP. You just need to change your location. After this, you will be free to access any blocked website banned by your country's government. Moreover, the secret websites like those on deep web can also be accessed securely through this VPN.
Multiple Servers with Good Performance
It has more than 100 servers in more than 30 locations across the world. These are the handpicked servers to ensure the quality. The server network is growing continuously and so is the user base. These servers are optimized to handle the large traffic and this is why your browsing speed is not influenced even in case of high traffic on the servers.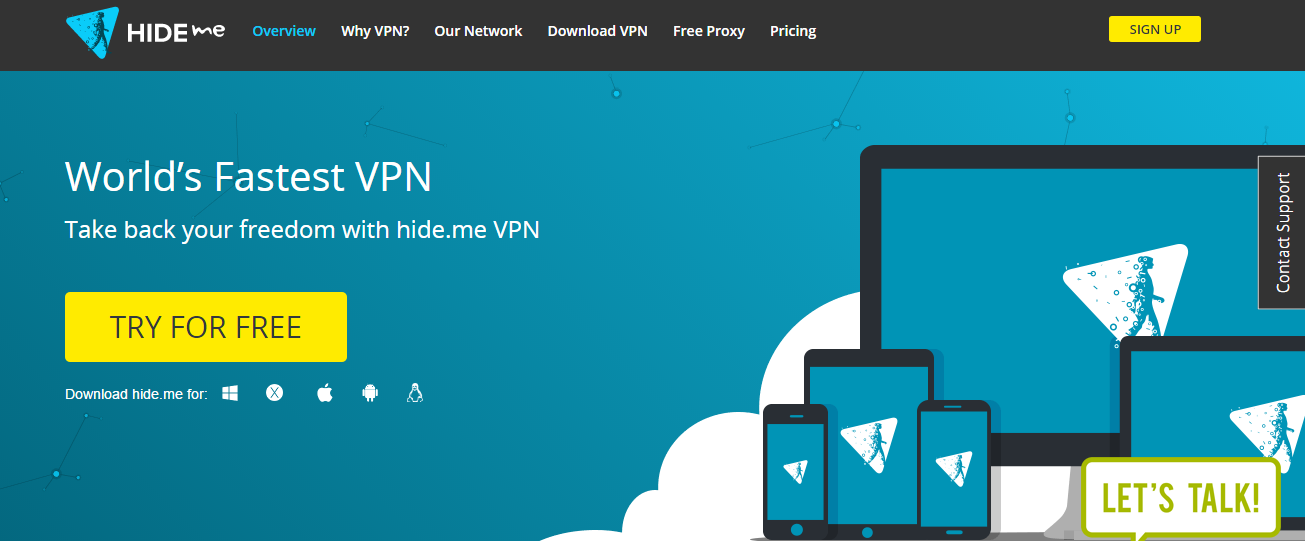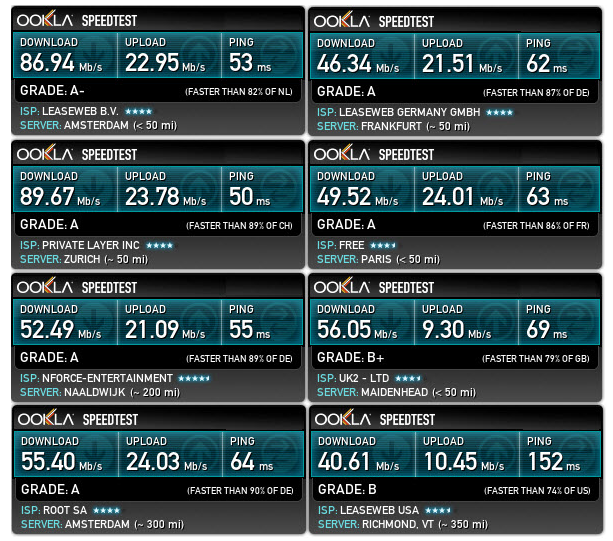 Customer Support
There are a very few VPN providers that provides you live support and hide.me is one of them. It is a fabulous VPN provider that works phenomenally well with its users. The live support is provided from the website. Moreover, you can submit the ticket in case of any major query. You will be responded within 24 hours. Also, there are video tutorials and FAQ section and a very active community to get your queries solved by self.
Protocols & Security
The L2TP, IPsec (IKEv1 & IKEv2), PPTP, OpenVPN, Softether, SSTP and SOCKS are some of the supported protocols provided by this VPN network. The high level AES security ensures that your browsing session is secured from the prying eyes of spies and hackers.
Free Proxy
One of the greatest things about hide.me is that it offers you the free proxy. You can easily access the blocked websites using this proxy network.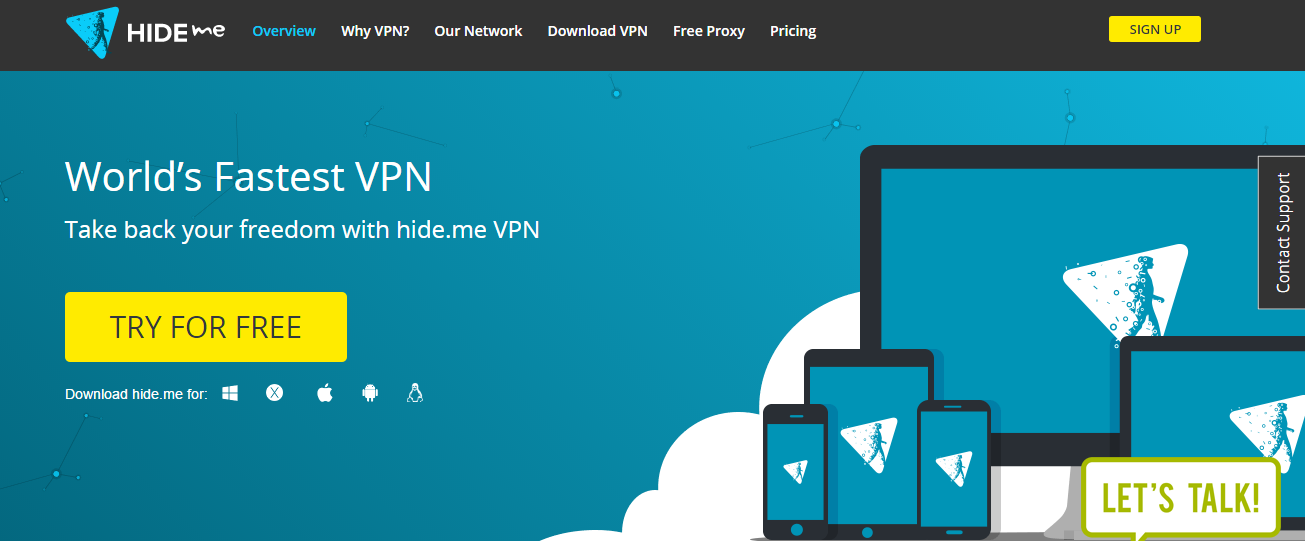 Secure Public Wi-Fi
Now you need not to worry while connecting to the public Wi-Fi network if you have hide.me installed on your device. Configure your settings according to the device or just download the app and browse anonymously through the public Wi-Fi connection.
No Logs Policy
hide.me has a strictly no-logs policy. It claims that it doesn't store the user logs and they are completely free from any data leakage. This helps the users to maintain a good level of privacy. hide.me is the only VPN which is audited by independant securty analysts like Leon Juranic who have certified them as a truly no-log VPN. Most of the VPN providers collect the user data, but hide.me is surely different from others.
Payment Options
The users around the world will not have any difficulty while choosing the plan and paying for it. It supports over 80 payment options to make it easy for users to make the payments. The payments are accepted through PayPal, credit card, international debit card, CashU, Ukash, Bitcoin, and many other means.
Multilingual & Multi-Device Support
It doesnt matter which country you are from or what is your native langauge because hide.me is available in all the major languages. Moreover, it supports multiple devices and operating systems. It works well on desktop as well as mobile and even on the tablets. It also supports Android, iOS Blackberry along with the different versions of Windows. Also, you can connect your VPN with 5 devices at a time.
The Setup
hide.me review now tells you about the easy steps to use this VPN on your device. First of all, download the VPN client according to your device after the registration on hide.me. Now, install it on your device and get ready for setting it up by following these steps.
Click on the 'hide.me' shortcut icon that has been generated. The following screen will appear: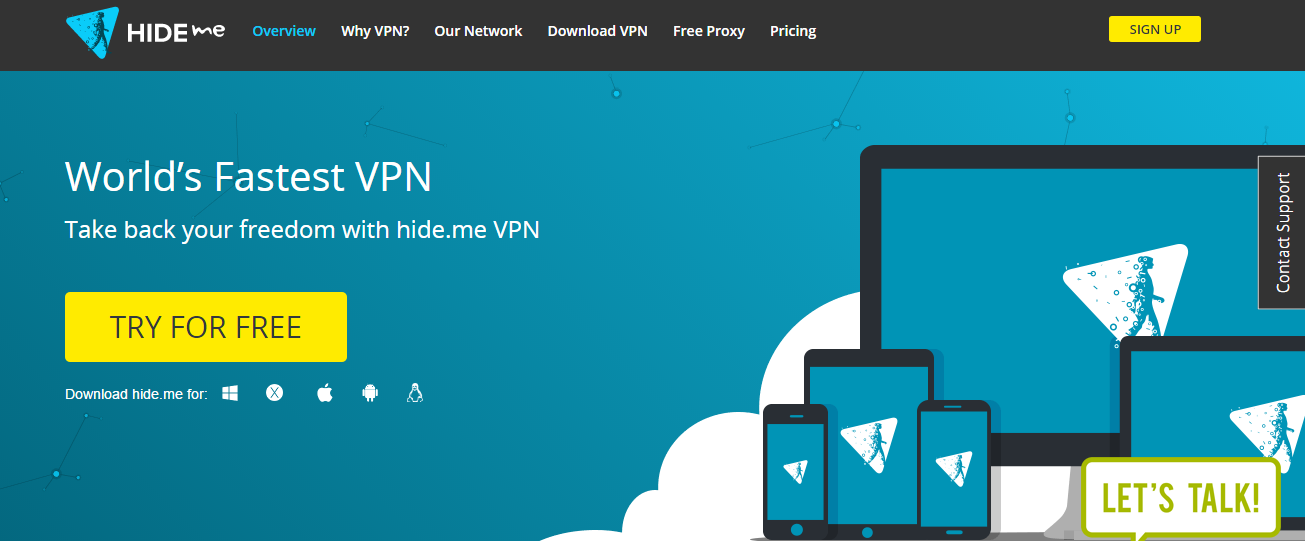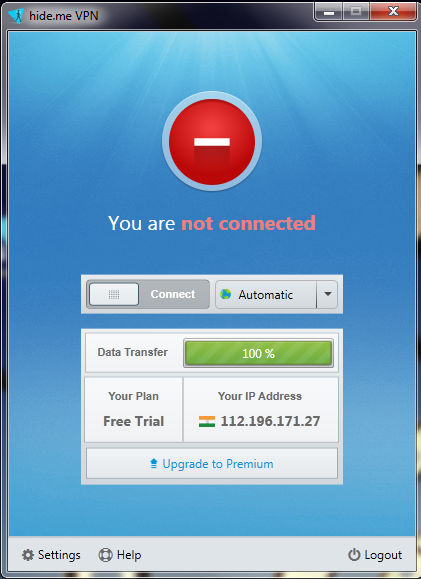 Press 'Connect' Button to get connected.
After you have connected to the VPN, you can choose the desired location for displaying your anonymous IP.
Configure the protocol settings.
Once the configuration has been done, you are now ready to browse the web with anonymous identity.
Pricing
You can choose its free plan in the beginning. But while using the free plan, you get just 2GB data and 3 locations to choose from. If you are happy with the free trial pack then you can go for its paid plans that are mentioned here: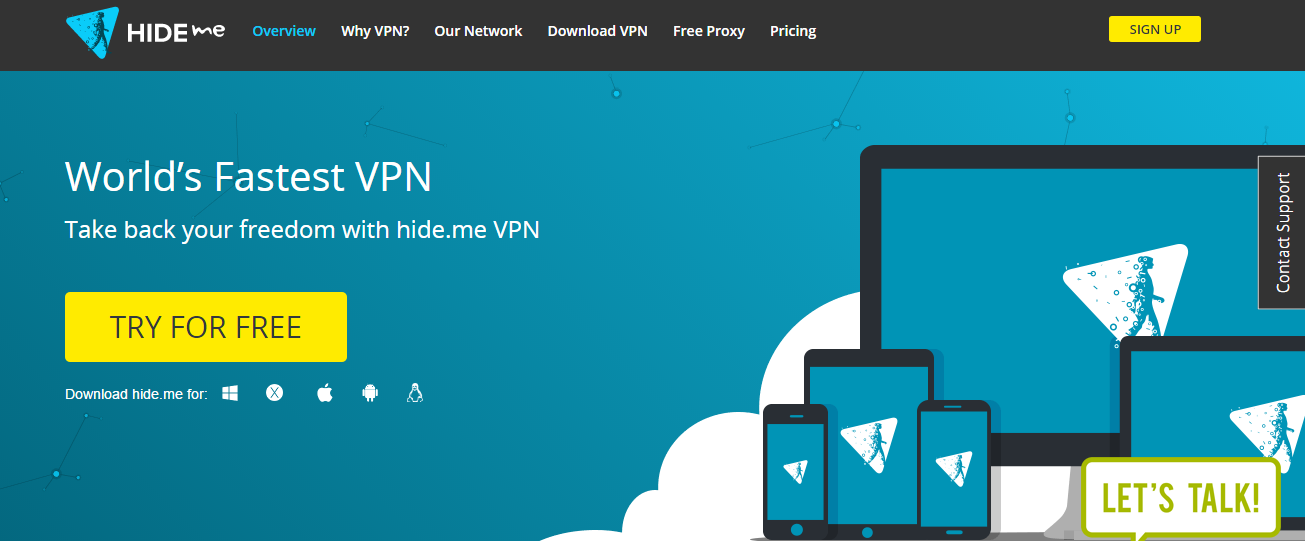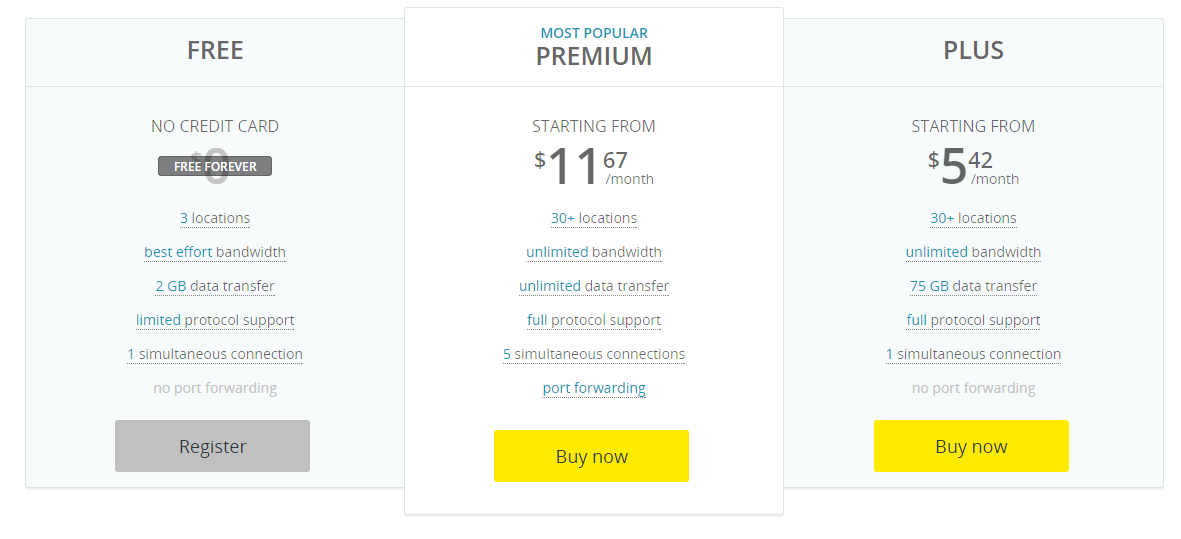 The Last Words
hide.me is one of the fastest VPN providers in the world that has grown rapidly over the years. With over 5 million users over the globe, hide.me has been improving its services over the times. The servers, the level of security, the multi-device supports, and just everything are exceptional about it. I will definitely recommend you this VPN connection to go with.