Cryptocurrency has now become the future of the world. A number of big players have already invested their hard earned money on this gamble and many of them have become superrich. Cryptocurrency is basically a virtual form of money that is secure and anonymous in many cases. It is the currency that is associated with the internet which makes use of cryptography. Cryptography is the process to convert the legible information to an uncrackable code. This technology was born after the need of secure communication was felt in the 2nd World War.
Using the same concept, the first decentralized cryptocurrency was launched. Bitcoin was the first decentralized cryptocurrency to be launched in the year 2009. After a few years of struggle, Bitcoin saw a rapid growth. After the success of Bitcoin in the market, a number of investors started putting their money on it. Soon after this, a number of cryptocurrency companies started and one of them was Litecoin. Let us explore more about it.
What is Litecoin?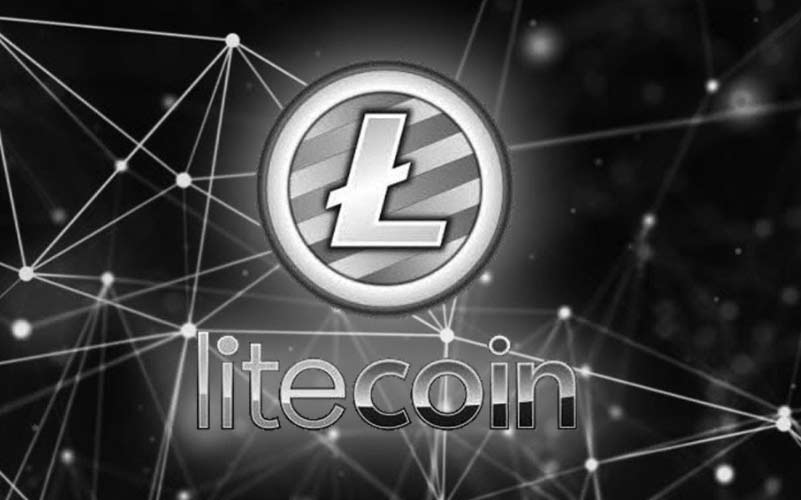 Litecoin is another cryptocurrency that was created by Charlie Lee, who is a former Google Employee. It was initially released in the year 2011. The basic concept was based on Bitcoin, but a few things were changed and made better than Bitcoin.
The block time was just 2.5 minutes as compared to 10minutes for Bitcoin.
A total of 84 million Litecoin had been released so far as compared to 21 million Bitcoin.
Its mining algorithm blocks the usage of powerful ASIC miners like we have in Bitcoin.
Now, if you are looking to buy Litecoin, you must make a proper research first and have a look at this buying guide shared alongside. This is a great way to buy Litecoin without any hassle. Follow this guide carefully and buy Litecoins using your credit or debit card.
Litecoin – Buying Guide
Litecoin is basically a peer-to-peer virtual currency which enables near to zero cost payments to anyone in this world. If you have missed on Bitcoin and looking ahead to buy a Litecoin, here is the guide you need to follow in order to purchase it using your credit card.
Step 1: You must Create a Litecoin Wallet First
Before actually buying the Litecoins, you should create a wallet account to store them. If we talk about some of the most popular wallets of today then Exodus, Coinbase, and Jaxx are among the great names. If you are looking for some of the most secured wallets for storing your Litecoins then you can opt for the hardware wallets like TREZOR or Ledger to hold your Litecoins.
Step 2 – Find the Best Litecoin Exchange
One of the major issues trending these days is a number of exchanges trade Litecoins for Bitcoins only. Therefore, one of the options to buy Litecoins is that you have to buy the Bitcoins first. After you have purchased Bitcoins, you should exchange them to Litecoins on the popular exchanges like BTC-e, Shapeshift, or Polonix.
There are a few exchanges from where you can buy the Litecoins directly. Here is the list from where you can buy the Litecoins directly.
eToro: The platforms like eToro don't give you the direct access to coins and you cannot send your coins to other people. The only thing done here is trading of the Litecoins for fiat currencies (Dollars and Euros). This platform is good for the people who want to earn by speculating on the prices. Also, you can use this method if you are living outside the US.
Coinbase: It allows you to buy the Litecoins worth $500 using your credit card. You can buy more Litecoins only if you have verified your identity. The only negative of Coinbase is that it accepts the buyers from just 33 countries of the world, but yes, the plus is that the exchange fees is pretty low.
Bitpanda: It allows you to buy the Litecoins using your credit card, SEPA transfer, SOFORT, or Skrill as well. You must verify your account before you can buy anything on Bitpanda. Also, the limits of buying are as low as 600Euros.
Bitstamp: It is one of the oldest cryptocurrency trading platforms which allow you to buy a Litecoin through wire transfer. You can even buy Litecoins for Bitcoins on this platform.
Step 3: Buy Litecoins & withdraw them to your Wallets
Once you have decided on the platform for the exchanges, open your account there and purchase the Litecoins. Once you have bought the Litecoins withdraw them to your personal wallets. You should never leave the coins in the exchange wallets as there is a risk of losing them if the exchange wallet shuts down or get hacked.
The Bottom Line
Litecoin is a relatively new currency as compared to Bitcoin and there is a lot of growth opportunity if you buy a Litecoin today. As the crypto market is booming, Litecoin may hit the mark anytime soon. But make sure you invest your money after calculating the volatility of the market.