Nowadays, every business owner knows the importance of having a good CRM. These Customer Relationship Management systems help to rationalize and automatize many nerve-racking processes. Such software brings endless possibilities for both employers and employees. But most importantly, it improves the customer experience.
How does everyone benefit from it? First of all, the employees get easy access to the needed data, be it a customer base or a list of products in stock. Also, certain CRMs can be of great help in customer service, especially when you need to type in a lot of information. In such cases, custom CRM solutions can be used to automatically write down and store information.
In general worlds, a Customer Relationship Management system is your ultimate helper in all the operations. It can be anything you want, from simple databases to advanced software that analyzes and predicts data flows. But of course, more complex software also costs more, especially when we're talking about custom CRM software solutions that are made to fit your demands exclusively.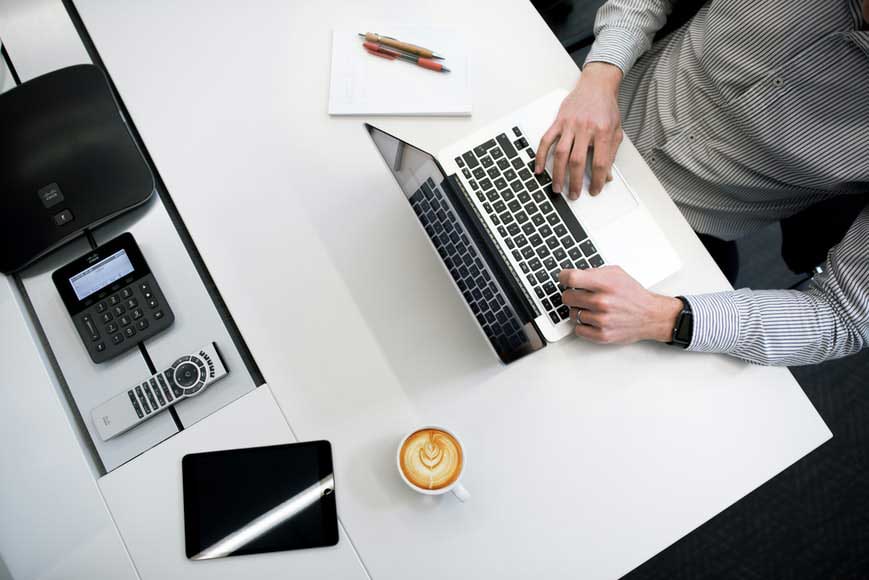 Custom vs Off-the-shelf
Such bespoke software can have whatever features you may need, and implement any crazy ideas of yours. The only thing you need to do is to find the right specialists. Developers who specialize in custom CRM solutions and have years or even decades of experience are what you need. Hopefully, there are many such companies on the market, for example, Develux.
However, even though a custom CRM is made to fit anyone's needs, it's not an option for some businesses. Why? Because of money, of course. Even though such programs come at a reasonable price, they still cost more than most small businesses can afford, especially at the start.
That's why premade CRM systems are so popular on the market. Not every enterprise needs huge databases and innovative features. Of course, off-the-shelf solutions won't always satisfy your needs perfectly, but they will still get the job done on a very high level. What's even better, most of today's off-the-shelf CRMs offer many customization options, making them even more appealing.
Why Do I Even Need a CRM?
Okay, now you probably have a logical question. "Why would I even want a CRM if it costs money and Google spreadsheets work just fine?". Well, while free spreadsheets offer at least some functionality, they're nowhere around the level of specialized CRMs.
Here are just a few examples of the benefits such software brings:
Easy Organization
Remember, these programs are made to store and manipulate the type of data you need. The only thing you need to do is type all the data in, without needing to reformat it according to the spreadsheet standards and adjust it so it fits.
Automatization
Let's explain this one by example. You work in dry cleaning, and a regular client comes in. Instead of having to write down his contacts all the needed information manually, a CRM will put everything in automatically as soon as you type his number. And this is only the most basic example of how simple processes can be automated. The possibilities are endless, and such systems can be used to perform whatever tasks you desire.
Better Reports
Getting the statistical data and regular reports are crucial aspects of any business. After all, you make decisions and predictions based on such data. Only specialized software like Customer Relationship Management systems can provide you with the needed precision of reports and make them as detailed as your business requires.
Improve Efficiency
All the points we mentioned before help to save time, which is another benefit on its own. The easier it is to access data, the fewer processes are done by employees, and the more precise predictions you make, the more effective a company operates. Also, it helps to improve customer experience, as they can get better quality services in less time. Needless to say, all these benefits also help your enterprise to gain more profits.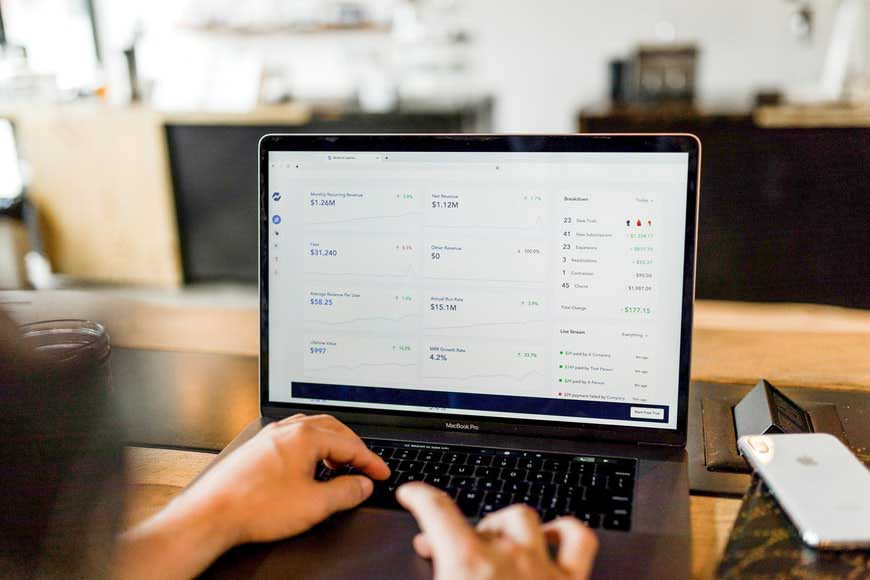 Best CRMs for Small Businesses
Salesmate.io
As its name suggests, this piece of software helps you to sell products and services in a much more convenient way. The best thing about it is that the learning curve of it almost doesn't exist. Everything is intuitive, so the only thing you need to focus on is the sales themselves.
Also, what you'll probably find very useful is the quality of reports this app provides. All the needed statistics and other data are there and can be accessed anytime. The customization is also there, as you can perform whatever type of deals you need. Doesn't matter whether it's real estate or local handmade goods, this app can be adjusted in whatever way you need.
Zoho
Zoho is one of the most popular customizable CRMs on the market. What makes it so good? Well, first of all, it provides quality reports on all the operations. Secondly, the built-in content management system lets users scale up or down their databases as much as they need. But what's probably the best thing about Zoho, is how smoothly it integrates third-party plugins and applications.
Another great feature of Zoho is its mobile app. Just imagine that you don't even need to create PowerPoint presentations yourself. All the reports and statistical data can be visualized using their application even by the least tech-savvy users.
Bitrix 24
Today, more and more online stores appear on the market. However, not all of them can keep up with the constant flow of clients and large piles of information. Don't worry though, Bitrix 24 is here to help, as it specializes in operating in multi-channel mode with large quantities of data.
Of course, it lets you customize the needed aspects. For example, you can add and adjust the filters, tables, and fields in whatever way you want. And the users can easily create visualized reports anytime they need. The only hardship you may encounter while using this software is the technical expertise it requires. Because all the useful features and customization options are only good when you know how to use them.
Apptivo
As mentioned before, business reports are one of the most important features of any CRM. But there probably isn't a better program for this matter than Apptivo. It calculates and stores a lot of data to provide you with the most precise and detailed analytics. Also, it lets you manage such crucial aspects as:
Contracts
Marketing
Invoicing
Procurement
Expenses
Sales
And many others
Right, many other CRMs offer this level of functionality too, but only Apptivo lets you collect and analyze all the statistics in such a detailed way. And even though its user interface may look slightly outdated to some users, the price of this customer relationship management system makes you completely forget about it.
Agile
A CRM helps you with organizing and accessing information, but what about marketing? Well, as much as it seems impossible to combine a CRM with specialized marketing software, here it is, and it's called Agile. This system allows you to keep track of all the inside processes and sales while performing marketing duties simultaneously.
This is a perfect opportunity for sales managers and business owners to keep track of both the sales statistics and marketing efficiency.
Wrapping Up
Customer Relationship Management systems are extremely useful for any modern business. No wonder every single business expert recommends companies to get one for themselves as soon as possible. So, we hope you find the perfect software for your company's needs and use it to your advantage. Good luck!