Are you planning to go to Europe this summer? Do you consider yourself a tech-savvy traveler? Then you should certainly download these travel apps that will make your trip to Europe even better. All of them are available for both Android and iOS.
1. Citymapper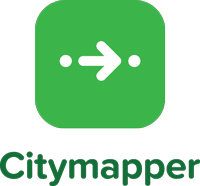 This popular app is similar to Google Maps and is easy to use. It offers downloadable offline guides and maps. If you have already installed Google Maps, download this app too because it provides more detailed information for planning your journey. It includes real-time disruption and departures alerts and is also integrated with Uber. You can use this app in 30 cities of the world so the major travel destinations are covered.
2. Spotted by Locals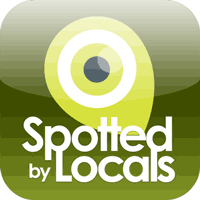 The app provides offline guides of 55 cities in Europe and 11 North American cities which were created completely by locals. Each city guide includes locally approved spots for places to relax, bars, coffee, snacks, shopping, culture, art, music. You can download each city guide for 3.59 euro. Wondering what Europe cities are featured in the app? Here are some of them: Prague, Rome, Zurich, Vienna, Paris, Madrid, London, Berlin, and more.
3. TheFork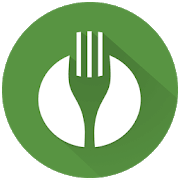 The app provides information about 30,000 restaurants in 10 countries of Europe and is a great resource for everyone who wants to choose the top rated restaurants and book them directly from an app. Each entry has users' reviews, sample menu items, and photos.
You can also join the loyalty program and enjoy in-app discounts of up to 50 percent at certain restaurants.
4. XE Currency
The popular app allows travelers to convert any world currency. There are also a lot of business-oriented features such as historic currency charts or rates for precious metals. You can use this app in offline mode because it saves the latest updated rates.  This feature is very useful when you are in a place with the limited connectivity.
If you are planning to visit a country where they don't speak your native language, you may download a few of the useful language apps to translate on the move or to brush up your foreign language skills.
5. Google Translate
Google Translate is an essential app for any traveler because it translates 103 languages in online mode and 52 languages offline. The app can quickly translate any word or a phrase you come across when traveling. You can also use a camera and translate the text instantly in 30 languages. It can be also used to support your own serious language learning.
6. Duolingo
Duolingo is a free app that you can use to learn the basics of different languages before you go abroad. For example, English speakers can learn Spanish, German, Italian, Swedish, Ukrainian, Polish, and more.  It can be also used to maintain your grammar or vocabulary skills. The app is based on gamification and you need to complete levels before advancing and you do exercises to get experience points. You can use this app to learn phrases you are most likely to use abroad.
7. Wi-Fi Finder
When you are in a foreign country, it's good to have a chance to use free Wi-Fi. The app works offline to track Wi-Fi spots for you. It can also tell you whether Wi-Fi is free or paid.  The app will help you avoid pricey roaming charges when you are staying abroad.
8. GoEuro
If you are traveling between different European cities, this comprehensive travel tool can help you search and book buses, trains, and flights in 12 different countries. The app provides access to more than 80,000 bus and rail stations and 3,000+ airports.
The app can scan more than 46,000 possible routes and give you information about several options to get from one city to another.
9. Hopper
It's a great app for booking flights with your phone. The app differs from such popular apps as Cheapflights and Skyscanner because it tells you when you can book your flight and how you can get the best price. When you search for a flight, the tool will tell you whether you should buy it or wait. If you decide to wait, the app will send you an email notification. The app's makers boast it makes predictions with 95% accuracy.