Cellphones can do a lot more than make calls and send texts. Today's smartphones are pint-size computers that fit in your pocket or handbag. The ability to run complex apps and store photos and videos make smartphones a powerful blogging tool. Follow these tips for successful blogging on your smartphone.
Blog by Email or App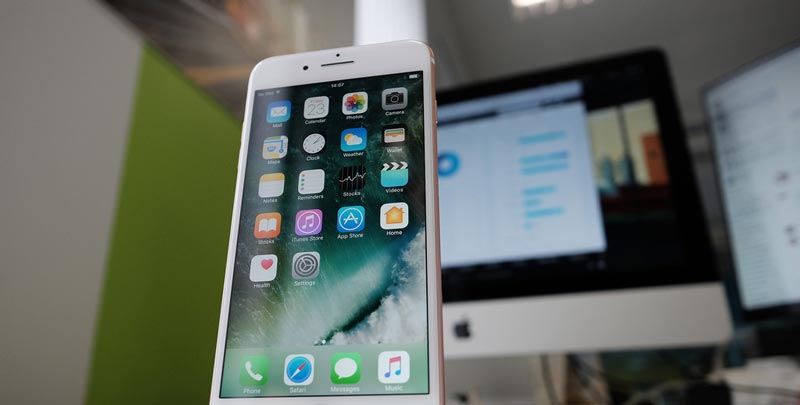 Image via Flickr by Janitors
Use a streamlined word processing app to type and edit your blog text, and then save a copy to the cloud. Some smartphones apps also provide talk to text options that record your blogs faster than you can type them out.
Most blogging platforms, such as Wix, Tumblr, and Blogger, offer responsive mobile themes and have apps that let you blog from your phone. WordPress bloggers can take advantage of robust mobile blogging and editing features. Download the WordPress App to easily upload your text and photos to your blog. You can also configure your WordPress blog to publish blogs by email.
Blogging from your phone can save a lot of time when you create new posts. Another bonus is the ability to see what your blog will look like on mobile devices and fix any issues before you publish. Your phone's screen size makes it easy to look at your blog's mobile view.
Edit and Upload Photos and Videos in Flash
Photos and videos are essential blog components. Use your phone to take creative, blog-ready images. Modern smartphones take pictures with vivid color and sharp resolution. You can capture exciting close-ups with your phone's camera, too.
There's no need for a separate video camera when you have a smartphone. It's easy to shoot professional-quality videos on your mobile device. Use apps like iMovie or FilmoraGo to edit videos on your phone from anywhere. Upload your videos to YouTube, and share them on your blog right from your YouTube channel.
Blog on the Go With a Fast Network
To blog from your phone efficiently, you need a network with consistent coverage. When you're blogging on the go, speed is essential, too. As a successful blogger, you won't have time to worry about how much data you have left when you're posting from your mobile phone.
Choose an iPhone 7 Plus from T-Mobile featuring a 4G LTE network and a plan with unlimited text, talk, and data. T-Mobile also offers the fastest network speeds so you can upload your blogs quickly.
Take Your Blog Live
Apps like CoverItLive, G-Snap, and WordPress Live let you shoot live video at events to upload to your blog. Smartphones with video capabilities are an excellent choice for your live video blogging needs. Since you'll be carrying your phone around at a live event, choose a device that's water- and dust-resistant and has a battery that can last all day.
Promote Blog Posts on Social Media
Once you publish blogs on a smartphone, you need users to read and share them. Your smartphone can help with this task, too. Promote your blog on your social media sites using apps like HootSuite and Buffer. Save time and ease your schedule as you simply track your posts, comments, and shares.
With HootSuite, you can manage your social accounts and track campaign results in a single dashboard. Buffer offers similar features, also letting you schedule posts using browser extensions while you surf the web.
Smartphone push notifications help you respond to social media comments and messages quickly. Stay logged in to your social accounts on your phone to stay in touch with your new social and blog followers.
Track Activity on Your Phone
After you upload your posts, track the performance on your smartphone. You can see which posts get the most traffic using apps like Google Analytics and Quicklytics. Review insightful stats, including page views, bounce rates, and unique visitors. Tracking makes it easy to identify your most popular posts and duplicate your success.
Your cell phone makes a powerful blogging tool that can replace your laptop or desktop computer. Advanced cameras and the ability to run apps make your smartphone an excellent option for mobile blogging. Check out more blogging apps on the App Store and Google Play.